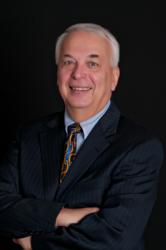 Good service is universal and Signature Worldwide's purpose is to make a difference by improving customer service around the world
Dublin, OH (PRWEB) September 04, 2012
Good service is universal and Signature Worldwide's purpose is to make a difference by improving customer service around the world. The international company is one-step closer to their goal by adding Professional Training Service Co., Ltd. (PTS), as their Licensee for Thailand. PTS, one of the leading local corporate training providers, will launch Signature training programs in Thailand soon. With the fact that Thailand's hospitality industry is growing rapidly, Signature and PTS will soon play the key role in the continued development of local resources, and are also planning to extend their training services to nearby countries within Asia Economic Community (AEC).
PTS will offer exceptional training and services combined with native knowledge of their country. Licensee, Viwat Phongsathorn has found tremendous benefit in not just providing training in Thailand, but being part of Signature Worldwide's well-respected international presence. "We provide a great deal of confidence [to a customer] when we tell them we are part of a company that has been in business for over 25 years, not only for the amount of experience, but also for the ability of adapting and growing in this changing world. For Thailand, this [adaptability] is essential to being in business," said Viwat Phongsathorn.
Signature Worldwide began in 1986 training hotel employees to improve customer service levels, increase RevPAR, raise occupancy levels and ultimately generate more revenue for hospitality clients. Over the past 25 years, they have expanded their industry expertise to multifamily and public housing, equipment, trucking, party rental, senior living and in 2010 introduced social media training. Whenever the phone rings, a customer approaches, or an online inquiry is generated, Signature Worldwide helps to improve the customer experience significantly.
"Signature Worldwide looks forward to providing quality training and services in Thailand with Viwat and his team," said CEO Steve Wolever. "We are confident that this will build upon our international reputation as the leading provider of training and business solutions for service-based organizations."
For PTS, they appreciate and depend upon the support of the home office in Dublin, Ohio, whether it is information for trainers or online training materials. However, most important to them are the results they see for their customers. "We create a bond, based on trust and mutual responsibility in the success of the program. [The customers] can see and measure their own progress along the year, which makes them feel more involved every day. They quickly find what is in it for them: a lot of knowledge that will help them for life," Phongsathorn exclaimed.
###
About Signature Worldwide | Signature Worldwide is the leading provider of training and business solutions to service-based organizations, creating tailored employee training and marketing programs that directly impact the bottom line. Established in 1986 and headquartered in Dublin, Ohio, Signature Worldwide operates throughout North America and has licensees in four other continents; Africa, Asia, Europe and South America. For more information, visit http://www.signatureworldwide.com or connect with Signature Worldwide via Twitter @signatureworld or on Facebook at http://www.facebook.com/signatureworldwide.