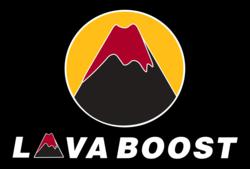 Lava Boost does not charge for keywords attached to internet marketing campaigns and they provide ROI (Return On Investment) tracking pixels on each campaign for its customers to see exactly how many conversions came through Lava Boost and it's network
Las Vegas, NV (PRWEB) September 20, 2012
There are over 2 Billion searches online every day for products and services worldwide. Lava Boost and its contextual ad services offer all businesses a unique opportunity to substantially increase sales and branding. Lava Boost strategically places its client's contextual ads within high traffic websites that are relevant to their products and services. Lava Boost has over 200,000 established publishers in its network that cover every industry and category. Unlike expensive marketing alternatives, Lava Boost does not charge for keywords attached to internet marketing campaigns. They also provide ROI (Return On Investment) tracking pixels on each campaign which allows clients to see exactly how many conversions come through Lava Boost and its network.
Lava Boost offers four unique methods of ad placement for its clients as described on it's website http://www.lavaboost.com. Interstitial ads are a new technology that embeds a client's website into a high traffic relevant website. This allows an immediate gateway for users to enter client's websites based on keyword activation. Lava Boost advanced contextual ad products such as Text Banners and Graphical Banners are strategically placed on established websites within our network and are offered on a cost per click basis. Lava Boost offers unique click fraud protection to ensure that the traffic its clients are receiving is unique and have a valid IP address.
There are other companies who profess to have all the answers for internet marketing and traffic building. However, the majority of them have no customer support, do not know where their traffic is actually coming from, and they charge extra for keywords. Most importantly they do not have an experienced team of dedicated marketing professionals to help their clients develop campaigns for optimal results and conversions. The targeted traffic Lava Boost provides not only helps to create conversions and branding, it also increases the web rank and visibility of their client's websites on major search engines.
Lava Boost's corporate office is located in Las Vegas, Nevada, and there are also offices in New York and California. Additional featues with product and package info can be found at http://www.lavaboost.com. With 24/7 customer support, full transparency and campaign monitoring that allows its clients to track results daily, it's no wonder that Lava Boost is gaining traction over short term fixes such as SEO and expensive cost per click alternatives. In a world of fast paced demand for online business, intense competition, and the never ending mission for companies to brand their products and services, Lava Boost's competitive pricing and advanced geo-targeting features narrow the online playing field down to the exact customers businesses are looking for and delivers thousands of these targeted customers to websites daily.