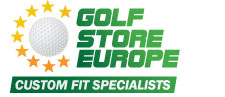 "The number of requests for this new driver is higher than for any new club we have seen in recent history" - Golf Store Europe source
(PRWEB UK) 1 September 2012
While there is more to a great game of golf than having the latest and greatest in clubs, the new Titleist 913 driver may be the most talked about driver to hit the links in many years. The number of customers coming into GolfStoreEurope inquiring about this amazing new driver and its anticipated release date has been steadily increasing. According to one source in the store, "The number of requests for this new driver is higher than for any new club we have seen in recent history."
Exactly what is so special about this new club that has everyone looking to add one to their golf bag? The representative we talked to had this to say, "According to Titleist, the 913 Driver has been redesigned to include more flexibility along the perimeter, which when combined with a more compliant face and improved geometry, is going to give you significantly more ball speed."
Increased ball speed is only one facet of this amazing new driver as Titleist will be releasing more than one version; the 913D2 will be a more balanced driver with an emphasis on combining forgiveness with performance. On the other hand the 913D3 has been designed to be more of a control type driver that is far more workable.
Each of the drivers will feature a range of different weight plates so that the individual golfer can fine tune his driver to suit his own style. A firm release date has yet to be established, but customers are already queuing up for them at GolfStoreEurope in hopes of being one of the first to score one and add it to their set. The representative we talked to said that reserving your driver early may be the only way you will get one of the first drivers to arrive at the store.
GolfStoreEurope is Europe's leading provider of specialist golf equipment. Based in Ireland and boasting stores up and down the country, the retailer also gives customers the opportunity to order an array of top golf accessories on the web – head over to golfstoreeurope.com and check out the ever-expanding range of products now available at the click of a button. The staff at the company emanates a clear passion for the sport and so is able to cater for both amateur and professional golfers alike.