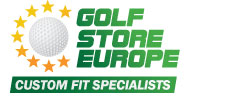 McIlroy came out with all guns blazing to win the US Open and his first major title of his career
(PRWEB UK) 2 September 2012
The latest win has many pundits saying that Rory McIlroy is now favourite for the Masters and despite a somewhat rocky start; they see no other contender that is as likely to take the coveted green jacket. He is currently sitting in second place in the FedEx Cup standings and this guarantees him at least two rounds with current points leader Tiger Woods at the Barclays Championship.
With two major wins, many experts are already making the inevitable comparison between the two golfers and many think that McIlroy may just have the advantage. Consider that at age 23 Rory has two major victories under his belt four months earlier than Tiger, a fact that has not gone unnoticed by the experts.
After literally throwing the US Masters away last year, the golfing world waited with baited breath to see if he could score the big comeback this year. They did not have to wait long as McIlroy came out with all guns blazing to win the US Open and his first major title of his career. Now with win number two under his belt, it time to start focusing on the infamous Green Jacket that is the ultimate goal of every professional golfer.
All of Ireland including everyone at GolfStoreEurope is watching intently as they expect McIlroy to repeat his performance at the Barclays Championship. Regardless of this, everyone is expecting to see McIlroy and Woods vying for the $10 million prize at the end of the four series FedEx Cup and expect the two of them to go toe to toe all the way to the Green Jacket. This may be one of the most interesting Masters Series we have seen in many years.
GolfStoreEurope is Europe's leading provider of specialist golf equipment. Based in Ireland and boasting stores up and down the country, the retailer also gives customers the opportunity to order an array of top golf accessories on the web – head over to golfstoreeurope.com and check out the ever-expanding range of products now available at the click of a button. The staff at the company emanates a clear passion for the sport and so is able to cater for both amateur and professional golfers alike.