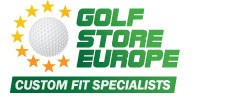 GolfStoreEurope is able to offer the Powakaddy Freeway Digital Electric Trolley at a steeply discounted price
(PRWEB UK) 3 September 2012
These high sales figures depict exactly what the manufacturer of these fantastic trolleys has been saying all along and indications are that sales will continue to climb for the foreseeable future. What is it that makes the Powakaddy Freeway Digital Electric Trolley so popular with both professional and amateur golfers alike?
At GolfStoreEurope customers will find that while they offer a number of other power trolleys, most people tend to ask for this one by name, not only because it has become one of the most popular brands in the industry, but because of the company's attention to detail in every aspect of its manufacture. The Freeway is considered to be the world's best-selling electric trolley and features a battery that has an full 18 hole capacity or they offer optional 36 hole extended life battery.
This lightweight electric trolley is one of the lightest on the market, weighing in at only 14.8kg with the 18 hole battery and 19.7kg with the larger capacity battery. A simple quick release allows the golfer to disconnect the electric assist motor and use the freewheel mode should the run battery down. The only colour available is silver and they will ship this trolley to anywhere in the UK or Eire.
Also worth noting is the fact that GolfStoreEurope is able to offer the Powakaddy Freeway Digital Electric Trolley at a steeply discounted price, something that many other retailers are not able to do. This is due in large part to the number of retail locations they offer and their online presence where you can order all of your golfing equipment and supplies at exclusive low prices that cannot be find anywhere else.
GolfStoreEurope is Europe's leading provider of specialist golf equipment. Based in Ireland and boasting stores up and down the country, the retailer also gives customers the opportunity to order an array of top golf accessories on the web – head over to http://www.golfstoreeurope.com and check out the ever-expanding range of products now available at the click of a button. The staff at the company emanates a clear passion for the sport and so is able to cater for both amateur and professional golfers alike.