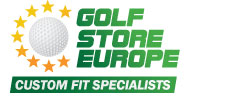 At GolfStoreEurope the staff combs the web on a regular basis on the lookout for fake golf sites so that they can warn their customers
(PRWEB UK) 5 September 2012
The goods that they deliver, if in fact buyers do actually get anything in the mail at all are very low quality knock-offs. In most cases what they are going to find is that these sites are simply going to take their money and as these sites are all located offshore, there is really not much anyone can do about it other than to report it to their credit card company.
At GolfStoreEurope the staff combs the web on a regular basis on the lookout for fake golf sites so that they can warn their customers. The idea is not only to help develop a bond of trust with their customers, but helps to protect them from the numerous fake sites and to help stop them from getting ripped off online.
Over time the team at GolfStoreEurope have put together a list of the best ways to spot a fake golf site so that you can avoid falling into the trap and losing your hard earned money. One of the easier ways to spot a fake golf site is the poor English, most of these sites tend to be Chinese and as such you are going to find that their use of English often makes no sense or that their syntax is off.
Another sure sign customers are dealing with a fake site is that they provide absolutely no contact information beyond an email address. Buyers will not find a physical address or a phone number listed anywhere on their site. The only way these sites have of contacting them is via an email address. Also note that everything they ship or claim to ship will be listed as coming from the Far East. Watching for these simple tell-tale signs can save customers a lot of grief and money.
The representative we talked to at GolfStoreEurope states that they have put together this list of tips in the hopes of saving their customers from making what can potentially be a very expensive mistake. At the same time they hope that doing so will help to reduce or eliminate the number of fake golf sites that can currently be found on the web.
GolfStoreEurope is Europe's leading provider of specialist golf equipment. Based in Ireland and boasting stores up and down the country, the retailer also gives customers the opportunity to order an array of top golf accessories on the web – head over to golfstoreeurope.com and check out the ever-expanding range of products now available at the click of a button. The staff at the company emanates a clear passion for the sport and so is able to cater for both amateur and professional golfers alike.