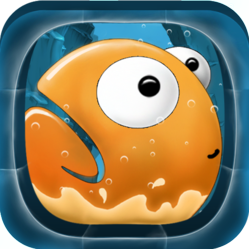 (PRWEB) September 14, 2012
Game Description:
The game contains 60 different levels, 30 underground levels and 30 underwater levels. Each section has its own unique set of obstacles and enemies to combat. Avoid these while collecting orbs that you need to finish each level.
Website URL - http://gamecell.com/games/rollie/
AppStore Link - http://itunes.apple.com/us/app/rollie-hd/id557592912?ls=1&mt=8
Screenshots - http://gamecell.com/games/rollie/
Trailer -http://youtu.be/VDi8jpN_K7w
Game Story:
Rollie is from the planet Sticktron and his people have gone on vacation and left him to watch over their world. So when alien bug like creatures invaded Sticktron, it's Rollie's job to save the planet. But the alien bugs have turned the planets trap mechanism on. So Rollie needs to find keys to each of the sectors of his planet and turn the traps off.
*60 unique levels: Play your way through 60 challenging levels

Simple, addicting and fast gameplay
Fight tons of different enemies
Game Center integration
Universal app that plays on both your iPad and iPhone
Full support for the new iPad Retina display
Device Requirements:

iPhone, iPod touch, and iPad
Requires iOS 4.3 or later
Availability:
Rollie 1.0 will be available worldwide exclusively through the App Store in the Games category, on the 14th September 2012