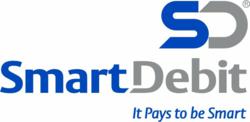 We researched the market and found SmartDebit very helpful when responding to our needs.
(PRWEB UK) 5 September 2012
Established in 2006, Garage Data Systems provide a fully integrated software application for managing daily workshop activities, creating invoices, and maintaining accurate workshop service records. Their GDS Workshop Manager software is currently installed in over 1,000 workshops in the UK and Ireland, proving to be a very popular low cost system for many workshop owners. The reputation of GDS Workshop Manager is due to the advanced level of features available, without compromising ease of use. Garage Data Systems continually update their product by regularly implementing planned enhancements, but also thrive on the feedback given from their customers to add any further improvements to the system.
Garage Data Systems approached SmartDebit for a solution to start collecting by Direct Debit to streamline their payment collection process from their customers. Managing Director, Paul Setterfield commented "We have wanted to offer a Direct Debit facility for our customers for a number of months and our bank was unable to help. We researched the market and found SmartDebit very helpful when responding to our needs. Their straight forward pricing structure made the decision to go with them a very easy decision to make".
SmartDebit's Sales Director, Paul Simpson, commented "The management at Garage Data Systems Ltd acknowledged that in order to maximise their cash flow efficiency, payments for their product must be received on time, every time from each of their clients. We are delighted that another organisation has realised the benefits of automating their B2B payment collections".
SmartDebit™ are the UK's leading Direct Debit Bureau, specialising in payment processing services since 1998. A Bacs approved Bureau, scoring 'Excellent' in all five categories of the Bacs audit, and ISO 27001 compliant. Providing a complete range of services: Outsourcing; SmartDebit-Admin cloud based portal; SmartDebit-Online payer sign up; SmartDebit-API integrated solution and SmartDebit-Contingency.