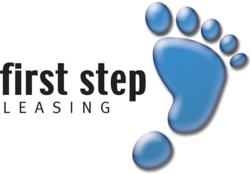 The best way to help passengers on the trains isn't hammering drivers who already pay more tax, as a share of the price at the pump, than in any other EU country
Bolton, Lancashire (PRWEB) September 01, 2012
The Institute for Public Policy Research (IPPR) has recommended that the UK Government should increase fuel taxes immediately, quoting that the cost of motoring between 1997 and 2010 rose by 32.5%. This is in comparison to coach and bus fares which increased by 76.1% and train tickets rising by 66.2% in the same period. Train fares themselves are due to increase by an average of 6.2% in 2013 after a rise in inflation in July, with some of those tickets costing 11% more.
'The recommendations in this report by the IPPR are terrible news for both small businesses dependent on company vehicles and fleets to exist,' says Roy Ganley, director of First Step Leasing who supplies a range of lease vans to various different sectors around the country. 'I have been in the motoring industry for over twenty years and have witnessed how difficult it is in the current climate of unemployment and recession for people to get their own enterprises off the ground. Many start-ups rely on lease vans for their daily operations, and raising fuel taxes is making it a lot more difficult for these companies to survive in the long-term.'
The report recommended increased government support for transport capital projects, and a further delay in fuel duty rises whilst extending congestion charges and road tolls to finance the public transport infrastructure.
'Increasing the price of public transport fares also hits start-up enterprises hard too," says First Step Leasing's Roy Ganley supplier of lease vans to many small and medium sized companies. "Small businesses often rely on lease vans as company vehicles and employ staff to drive the vehicles. Wages are often minimal during the first few years, and increasing public transport fares makes it a lot more difficult for low-paid, yet very essential staff to continue employment, particularly in cities where even parking their own private vehicle for the day is so expensive that public transport is the only option.'
'No number of Taxpayers' Alliance petitions will change the facts. Compared to users of public transport, there is no war on motorists,' says Will Straw, the Associate Director of IPPR. 'Rail and bus users have seen fares spiral out of control whilst the cost of driving has actually fallen over the last decade. Users of public transport rarely have an alternative, while car drivers can switch to smaller and more fuel-efficient cars and cut out non-essential journeys. Given the pressures on the public purse, the Chancellor should avoid further delays in fuel duty and think again on rail fare hikes.'
'On the occasions where I've had to use public transport I've found the entire system outdated and badly run,' says lease vans supplier, Roy Ganley. 'Public transport and by that I mean both trains and buses, are often very expensive, arrive late and are cancelled without explanation. For these reasons, using public transport for essential journeys can be the equivalent of playing Russian roulette with your personal schedule - sometimes, you may get to your destination on time. Other times, a simple journey that usually takes up to thirty minutes can take two hours. It's no wonder that the British public, and in particular small businesses, rely on their own personal cars or leasing vans to operate their company on a daily basis.'
'Rail passengers are getting a terrible deal from an inefficient and monolithic industry, but motorists are also having an incredibly hard time paying punishing rates of tax on petrol and diesel,' says The Taxpayer's Alliance Chief Executive, Matthew Sinclair, who insisted it was right to freeze fuel duty as so many people depended on their cars. 'It is easy for ivory tower think-tanks to lecture people from Westminster, but the reality outside city centres is that people need to drive.'
'As a successful company director, I'm urging other small and medium sized enterprises to prepare for the worst. You will need to budget for when the next fuel hike is announced,' says leasing vans specialist Roy Ganley. 'Whether your company relies on private vehicles or leasing vans to exist, the fuel increase will no doubt affect your turnover, especially if your business is still in its infancy. Although in an ideal world our Government should encourage the growth of small businesses, it seems in this case they have been overlooked.'
'The best way to help passengers on the trains isn't hammering drivers who already pay more tax, as a share of the price at the pump, than in any other EU country,' says The Taxpayer's Alliance Chief Executive, Matthew Sinclair. 'The Government should at least freeze fuel taxes for the rest of this Parliament.'
'Small business owners and start-up enterprises should keep their ears to the ground as reports like this from the IPPR can negatively affect the survival of your company,' says van lease supplier, Roy Ganley. 'Budget for an increase in fuel particularly if deliveries and suchlike are an essential aspect to your products or services, discuss with your staff and drivers the best methods for decreasing fuel consumption and bear in mind that when van leasing for your company that you select a vehicle that is the most cost efficient for your business needs.'
This release was written as part of a search engine marketing campaign by Bolton web design company Vizcom