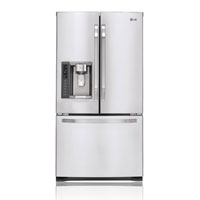 Atlanta, GA (PRWEB) September 25, 2012
Expert 10rate editors have chosen the Best Dishwashers, Best Countertop Dishwashers, Counter Depth Refrigerator Top 10 and Best Side by Side Refrigerator Reviews. As they sorted through these different kitchen appliances 10rate editors noted pros and cons to each appliance then issued scores and awards.
For dishwashers, editors noted which criteria they used in making thier decisions. "To compile our top 10 list for dishwashers, we took several factors into consideration, such as cleaning performance, sanitizing options, attractiveness, size and capacity, ease of use, decibel level, and number of wash cycles. Today's dishwashers have become increasingly sleek and streamlined in design, often in a variety of colors—primarily white, black, and stainless steel. If you know which features you'll regularly use and which are fancy but not necessary, you'll have no trouble selecting a high quality dishwasher that suits your household's needs."
When reviewing countertop dishwashers 10rate editors noted features like, "capacity, water consumption, durability, color options, wash cycles, and cleaning performance. Countertop dishwashers generally don't have as many special features as full-size built-in dishwashers, but we found some models with convenient features like a delay start option and automatic detergent or rinse aid dispensers."
When writing the Best Counter Depth Refrigerator Reviews, 10rate editors put the same series of tests in motion to determine which would come out on top. "We rate the units on effective storage (The usable amount of storage compared to the actual amount), temperature control, energy efficiency, price and convenience features. Taking these into account we think you will find the best refrigerator for your home."
10rate.com conducts reviews in various product and services categories and publishes "Expert Top 10 Lists for Everything in your life." The company's web site strives to "Make it Easy" to select from the hundreds of choices there are in the product and service market place. All products and services are thoroughly researched by the companies expert editors prior to receiving a rating on a 1-10 scale. In addition to product reviews the companies editors write guidelines, buying guides and articles on various topics surrounding each product or service category covered to help educate the consumer.