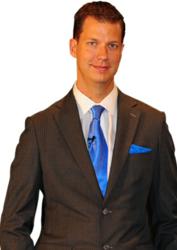 Los Angeles, CA (PRWEB) September 02, 2012
JT Foxx is launching a powerful new initiative to help entrepreneurs and small businesses fight those who would otherwise destroy their businesses to make a quick buck.
Leading the charge against fraudulent claims and baseless lawsuits, JT explains, "Most lawsuits are false, BS claims from people who are too lazy to make money by working for it. These lawsuits and accusations are the #1 threat to both the entrepreneurial and small business community."
JT Foxx will be addressing these issues at all upcoming events and conferences, including the upcoming Mini-Mega Partnering events and Mega Partnering VI, taking place in Los Angeles from November 29-December 2, 2012.
About JT Foxx
JT Foxx is the syndicated weekend radio personality of the "J.T. Foxx Show" in the U.S. and Canada. His radio program features celebrity guests as Senator John McCain, Rudy Giuliani, Gene Simmons, Rev. Jesse Jackson, Trump, George Ross, Kevin O'Leary, Newt Gingrich and Dennis Hastert, Governor Pataki and celebrated authors like Robert Kiyosaki, Jack Canfield, and David Bach.
JT started investing with nothing more than a rusted out Ford pick-up truck, $974 dollars and 1 cheap suit. Now just 6 years later, he has acquired and sold over 500 properties, closed over $40 million in real estate deals. He is a serial entrepreneur and started several multi-million dollar companies all over the world, became one the most sought after motivational speakers and recognized as one of the top wealth coaches in the world all by mastering the art of partnering, branding, networking, and marketing.