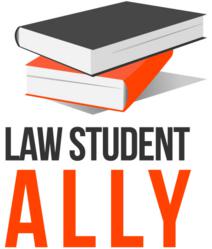 (PRWEB) September 01, 2012
Despite having no accreditation by the American Bar Association, Concordia Law School in Boise, ID welcomed its first class of law students last week. The students will graduate with a Juris Doctorate degree, but will not be able to sit for the bar exam. Students who do not pass the bar exam do not receive a license to practice law.
Why would a law student pay over $85,000 for a law degree that does not entitle the student to practice law? Why not take the money to a school that is ABA accredited? For many, the Boise location is a plus. Proximity to home and work allows law students to get the education without the added cost of relocating. Critics argue that without the opportunity to sit for the bar, the proximity reason holds no weight. Law school, however, is not only for future lawyers.
Law school is about more than getting a license to practice law. Law school helps build a successful career. Many top business executives, authors, and entrepreneurs earned a juris doctorate. The ability to hang a J.D. at the end of a name, like an M.D. or Ph.D. lends clout. It signals to the world that the person is an achiever and opens doors to more esteemed positions.
Many people with law degrees achieved distinction outside of the legal arena: David Kelly, Henri Matisse, Nelson Mandela, Mahatma Gandhi, and the Zagats to name a few of many. Several leaders of large corporations are law school graduates, such as the CEO's of Bank of America, Kroger, State Farm, and Home Depot. Michael Roth, CEO of the Fortune 500 company Interpublic Group, who earned his J.D. at BU Law, sees the value in law school. In an interview with his alma mater, he stated "My view is that law school gives you an amazing perspective on business issues. You have that legal perspective of what can go wrong and what you can do to make it right."
Law school helps people develop analytical skills that are valuable in life, not just law. Problems need solving in all areas, including in the corporate and art worlds, in struggling societies, and especially in politics. Knowing how to correctly identify issues, analyze and apply potential solutions, and make well-reasoned decisions is vital to success in life, not only law. Law school is the ultimate forum for learning and practicing these skills.
Why are students going to Concordia Law School for a J.D. that may never lead to a license to practice law? For some law students, a juris doctorate is more than evidence of training to solve legal issues and a ticket to the bar exam. It's training to solve many of life's issues.
Law Student Ally is a law student coaching service that provides one-on-one guidance to law students to help them maximize their law school experience and their opportunities after graduation. http://www.lawstudentally.com