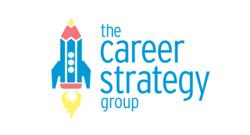 We have a methodology, backed by 30 years of research, and we use it to diagnose and fix what is going wrong in your search, turning job seekers into job attraction magnets
Bethesda, MD (PRWEB) September 18, 2012
Effective September 10th, 2012, Aspire! Empower! Career Strategy Group will be called The Career Strategy Group. This announcement comes at an exciting time for the company, as it rolls out additional service offerings on its new website http://www.thecareerstrategygroup.com.
"I have worked with job seekers in the DC metro area and at Fortune 500 companies around the country since 1994 and my team and I will continue to serve those in need of support, encouragement, and expert advice in their job search. Helping job seekers land faster is our highest priority and our new name complements our focus: it's all about having a solid, proven and effective strategy," founder Laura M. Labovich said.
"The name The Career Strategy Group promotes our expertise by announcing that we are very focused on providing a specific, measurable, and proven plan for our clients. We have a methodology, backed by 30 years of research, and we use it to diagnose and fix what is going wrong in your search, turning job seekers into job attraction magnets."
As an award-winning resume writer and industry certified career coach, Laura Labovich assures job seekers that The Career Strategy Group will continue to offer the same great services that have helped thousands of job seekers land faster:

Expert career marketing document development (resumes, cover letters, bios, networking letters, etc.)
Proven job search strategy and coaching, both privately and in groups
Keynotes, workshops and presentations, all on relevant, cutting-edge job search topics
Social media training and online social identity development (including personal branding)
In addition, Labovich announced that "corporate outplacement will play a larger role in the company's mission. By offering a customized solution for corporations in need of support for reductions in force, The Career Strategy Group will serve as a partner to executives managing through transitions, and an affordable resource focused on getting downsized corporate employees back to work faster."
"While our name is changing to the The Career Strategy Group, we still have the same mission and success rate, and will continue to bring the same level of quality service to DC job seekers," Labovich said.
ABOUT:
Laura M. Labovich, MLRHR, is award-winning resume writer, Guild Certified Five O'Clock Club Career Coach, and founder of The Career Strategy Group (http://www.thecareerstrategygroup.com) a full-service career consulting firm that arms high-achieving professionals with empowering job search solutions enabling them to attract more job offers, at higher rates of pay, in a shorter period of time. The Career Strategy Group offers job search strategy coaching, résumé and career marketing document development (bios, Linkedin profiles, executive summaries) social media training, and career development workshops for individuals and companies, in the Washington DC area, and throughout the U.S.
She is the co-author of 100 Conversations for Career Success: Learn to Network, Cold Call, and Tweet Your Way to Your Dream Job. More information is available at: http:http://www.100ConversationsforCareerSuccess.com or at http://www.aspire-empower.com.
AVAILABILITY:
Greater Washington DC area; nationwide by arrangement via telephone. Available for interviews in print, television and radio.