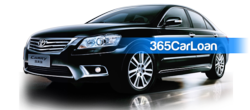 With its new bankruptcy car loan service, 365CarLoan aims to help more financially distressed people get the car and the quality of life they deserve.
(PRWEB) September 13, 2012
365CarLoan.com is proud to announce that they are now offering solutions to people who filed for Chapter 7 and 13 bankruptcies. The top provider of car financing resources has been catering to people have bad credit scores. With its new bankruptcy car loan service, 365CarLoan aims to help more financially distressed people get the car and the quality of life they deserve.
Helping Bankrupt Individuals Rebuild Lives
"Our crusade to help financially troubled people continues", 365CarLoan said with pride. "We are so happy to include the new service and welcome more people to our cause. Now more people can drive their own car and rebuild their lives". The company has created a system that connects financially distressed borrowers to bad credit lenders. 365CarLoan now includes bankruptcy loan financers in their growing network of auto lots and loan providers.
365CarLoan shares that the main obstacle with people in bankruptcy is finding a car that they can finance. Lenders do not want their rates reduced because of their borrowers' bankruptcy status. 365CarLoan, however, guarantees its clients that there is always an option for them. "Auto lots have cars that they just want to dispose. We are confident that our clients can find one that meets their transportation needs".
Latest Technology, More Options for Bankrupt Individuals
People who have bad credit rating can go straight to the company's dashboard system which connects them to auto financing companies. Clients in bankruptcy, on the other hand, can get in touch with 365CarLoan to see if they qualify and help them get started on their application process. "People who filed for bankruptcy will have to go through several steps. It will be tedious but we promise to work closely with their lawyers and trustees to make sure they get [the loan]", the company assured.
365CarLoan offers a complete range of services in providing the best car financing solution to its clients. The company's team works hands-on in helping people come up with convenient payment plans and dependable dealerships to do business with. 365CarLoan has been delivering value to clients for several years and understands the financial difficulties that millions of Americans face each day. "We believe we can all recover from the economic crisis", 365CarLoan shares. "People should just start believing in themselves and trust that there are people like us who are willing to help", the company explains. "Everyone deserves a chance to move forward."
About 365CarLoan
365CarLoan is a financing solutions company helping people get convenient car loans despite their financial troubles. The US-based company has been catering to people with bad credit score rating and has recently welcomed people in bankruptcy to their cause. They own a system that provides information and resources to help people get their loans and even help them resolve their current financial situation. Visit http://www.365carloan.com for more information.