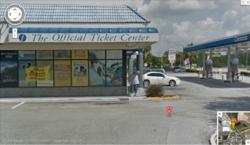 With the countdown nearing for this year's premier events and fest here, including Epcot International Food & Wine Fest, we are pleased to welcome guests with the best of discount deals
Kissimmee, Florida (PRWEB) September 12, 2012
Discount ticket re-seller, the officialticketcenter.com is pleased to offer special savings on their tickets to Walt Disney World's 17th annual Epcot International Food & Wine Festival 2012, to be held from September 28 to November12, 2012. "October is a wonderful time to visit Orlando Theme Parks. With the countdown nearing for this year's premier events and fest here, including the Epcot International Food & Wine Fest, we are pleased to welcome guests with the best of discount offers available", said Patrick Pulliam, owner of The Official Ticket Center.
The Epcot International Food & Wine Festival is a whole new experience of flavors from across the continents, spiced up with awesome dinning and wine tasting activities. From celebrity chef demonstrations to special culinary seminars; exotic dessert discovery to live performances by favorite rock stars on selected dates, the festival is a heaven for all the fun and food lovers of the world. To attend the premier fest one must first purchase tickets to the Epcot theme park. There are also many other special events that are part of the Fest, but one have to book in advanced with extra fee along with the regular Epcot admission ticket. "Our exclusive discount offers play significant role in cutting down the vacation expenses of guests who want to have the best of theme park experience under a tight budget. Whether it's the special event tickets or regular theme park admissions, we are always in the process of making them available at lowest prices possible", Patrick said.
The annual Epcot Fest 2012 comes with plenty of new dinning opportunities. For the Pixar fans, there will be a great time as they can meet and dine with John Lasseter himself. The animations genius will be seen in action making delicious California wine with his wife Nancy on October 19. Also special dinner opportunities with the likes of Chef Cora, Chef Philip Ponticelli and other favorite personalities from the dining world will take visitors on a coolest Food & Wine tasting journey this year at Disney Epcot Fest. More detail of events can be found at - epcotfoodfestival.com. To book any of the special dinner events, one can call at 407-WDW-FEST.
About The Source: The Official Ticket Center is an authorized Orlando Tickets Re-seller, located conveniently on (S.R. 535) also known as Vineland Rd. in Kissimmee, Florida- 34746. The Official Ticket Center has been an industry leader in discount attraction tickets and Travel / Tourism for over 15 years. With 8 am to 8:30 pm service, 7 days a week, free coupon books, local maps and the lowest discount attraction tickets, they are the closest thing to a one stop shop you can find. The company's website is a leading online ticket site, offering latest updates on discount disney tickets, including sea world tickets and universal studios tickets. It also facilitates online reservation and booking with a superb online ticketing system for all discounted Orlando tickets and packages just at a mouse click, at your disposal 24 x 7. Booking services are also available Toll-Free at – 1-877-406-4836.