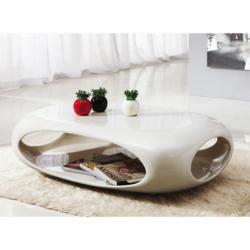 FurnitureInFashion is hailing the sales by slashing prices up to 50 on all its glass coffee tables.
(PRWEB UK) 12 September 2012
FurnitureInFashion is hailing the sales by slashing prices up to 50 on all its glass coffee tables. The company has been successful in becoming one of the leading coffee table suppliers in the UK with its tremendous quality and pioneering designs. With its ground breaking success as a supplier of the most innovative furniture in the UK, FurnitureInFashion is now celebrating its success by providing affordable glass coffee tables to its precious customers. Every item from the extensive range of glass coffee tables will be included in this price reduction. From traditional to contemporary and modern style, the customers will be able to find any glass coffee table of their choice. The owner and Managing Director of FurnitureInFashion said, "FurnitureInFashion has enjoyed the successful sale of its coffee tables with an increasing demand for its glass coffee tables. To make our glass coffee tables range affordable for all our customers, we are slashing prices by 50%. We are confident that our price reduction offer will bring in more customers and sales for the company."
FurnitureInFashion is a UK based online with a manufacturing plant based in Germany. With a professional and close collaboration, the designers at FurnitureInFashion and the craftsmen in Germnay have produced fantastic combination of modern and contemporary glass coffee tables with an unlimited range. The designs available in glass coffee tables are unique, modern and spacious and provide storage solutions as well. The glass coffee tables range is available in different shapes like square, rectangle, and round, oval and m-shaped.
The unique 'M' design of the glass coffee tables come with sliding storage compartments. No matter what design or shape it is, the glass used in these glass coffee tables is tempered for safety. The M design range come with 2 round stools and trendy chrome support. The stools are made of faux leather padded seat and laminated wooden body. Mr. Asad said, "This particular style is suitable for style conscious home owners. This table not only provides ample space to entertain a guest but also provides extra seating with its leather stools. Our designers have worked towards making extremely unique combinations and M range of glass coffee tables is one such presentation."
Some of the other glass coffee tables come with compartments and drawers as well. Some of these tables have wooden support and some have contemporary high gloss base underneath to support eh high quality glass top. Made from high resilient and high density material, the glass coffee tables are sturdy, unique, stylish and trendy.
Mr. Shamim said, "Our modern glass coffee tables are fantastic and affordable and with little more and cleansing will remain contemporary and new forever. Our glass coffee table range will last for many years by offering outstanding worth of your money. FurnitureInFashion offers all sizes and shapes in glass coffee tables in many particular finished at extremely affordable prices to suit all budgets. These tables aren't just for indoors but their sturdiness will allow you to use them outdoors as well. Our glass coffee table can be the piece that pulls the living room together and might pull your guests together as well."
Asad also added, "If you do a detailed analysis of our website, you will find glass coffee tables with storage cabinets as well to add a balance in your ideal living room. We offer contemporary and magnificent glass coffee tables that will make a small area look less busy."
About FurnitureInFashion
FurnitureInFashion is a UK based online retail business. It supplies furniture items from its German based warehouse and has a showroom in Bolton, UK. The company provides everything from umbrella stand wall art and room dividers to bedroom, bar stools and computer tables. FurnitureInFashion offers excellent free delivery within UK and has a fantastic customer service as well. For further information and details about the sale, visit http://www.furnitureinfashion.net