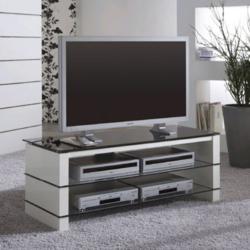 FurnitureInFashion is offering the most extensive range of high gloss TV stands is one of the leading suppliers of high gloss TV stands in the UK.
(PRWEB UK) 14 September 2012
FurnitureInFashion is offering the most extensive range of high gloss TV stands is one of the leading suppliers of high gloss in the UK. The High gloss TV stands is range is one of the most modern and high-end range which provides a perfect space to display TV along with ample storage space as well. FurnitureInFashion has designed each high gloss entertainment piece by considering the latest trends and décor of living rooms. The current trend for a living room is pretty much high tech oriented which is why FurnitureInFashion has come up with high end modern and slander TV stands to complement the overall modern décor of a living room. The owner and Managing Director of FurnitureInFashion Asad Shamim said, "FurnitureInFashion is already leading the TV stands market in the UK and is one of the leading online supplier of TV stands for providing customized space for displaying Plasma or LCD TVs. We have followed the latest trend to incorporate designs in our leading high gloss TV stands range. People with contemporary and modern taste are going to love these stands. We are hoping to win more market with our continuously updated range of high gloss TV stands."
FurnitureInFashion is offering highly functional and practical high gloss TV stands. From very stimple designs to complex complete units, FurnitureInFashion is offering fabulous range of TV stands. One of the simplest and finest offering by FurnitureInFashion is a cool high gloss white low Plasma TV stand which is a great contemporary piece and can be doubled or even tripled to create an ultra long unit. It has a MDF gloss white front with chromed metal handles with a classic white finish carcass. Mr. Shamim said, "We have added this fantastic piece in our living room settings as well. Our cool living room setting offers many beautiful low Plasma TV stand in white and black colors to give an elegant look."
A beautiful Corum high gloss white TV stand is being offered by FurnitureInFashion. It is a stunning TV stand with a MDF white high gloss lacquered legs. It has 12 mm clear safety glass top and two 10mm clear safety glass shelves. This 3 tier unit has enough space for all entertainment and other needs. This elegant and attractive entertainment unit is ideal for displaying LCD, Plasma and HiFi units. Another classic and contemporary TV stand offered by FurnitureInFashion is a high gloss walnut TV stand which has a luxurious walnut wood finished with contrasting high gloss black. It has a distinctive overhanging design and provides 1 short drawer and 2 doors with smooth soft close feature. The drawers can be used to store CDs, DVDs and other entertainment materials. Finest materials have been used in the manufacturing of this beautiful entertainment unit.
Another beautiful addition to its high gloss TV stands is a contemporary white Miami TV stand. It is a combination of comfort, durability, style and elegance. This entertainment unit features high gloss finish which is supported by refined chrome. This beautiful piece can add magnificent look in any living room. Mr. Asad said, "This beautiful item will provide you open compartments for placing all your entertainment related items. Miami TV stand can be an excellent addition to your furniture collection as it has a distinct S shape structure with robust chrome support."
In addition to this, the high gloss TV range includes stands with drawers, wall brackets, shelves and other practical designs.
About FurnitureInFashion
FurnitureInFashion is a UK based online retail business. It supplies furniture items from its German based warehouse and has a showroom in Bolton, UK. The company provides everything from umbrella stand wall art and room dividers to bedroom furniture, bar stools and computer tables. FurnitureInFashion offers excellent free delivery within UK and has a fantastic customer service as well. For further information and details about the sale, visit http://www.furnitureinfashion.net