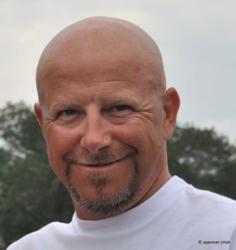 "We are excited to welcome Spencer into our business," says Seabury of his newest broker,
Eagle, Colorado (PRWEB) September 03, 2012
Eagle Valley Realty, a real estate company based in Eagle, Colorado, recently added a new broker, Spencer Crick, to their growing team in an effort to provide their client base in Vail and Beaver Creek a customer focused, high end experience.
In order to provide the real estate expertise and a personal, seamless experience for their clientele, Eagle Valley Realty is selective about who they bring into the fold. They want agents who share the same high standard of ethics and values, as well as an extensive knowledge and experience of the real estate business and this unique resort community.
Spencer Crick was the perfect choice "because he has lived here twenty years, is a successful private ski instructor, and believes in top notch customer service" says Scott Schlosser, a partner at Eagle Valley Realty. "Spencer has access to an international dynamic client base. He understands how second home owners fit into the community as well as their real estate and investment needs."
Although Crick worked at a different firm, he and Doug Seabury, also a partner at Eagle Valley Realty, have known one another for over five years and have collaborated on numerous projects. Eventually it came to the point where the two realized how well they worked together and talked about making it a full time arrangement.
Crick decided to switch firms and Eagle Valley Realty couldn't be more pleased. "We are excited to welcome Spencer into our business," says Seabury of his newest broker, "We were looking for someone that was interested in working as a team. After working with Spencer I realized that he was the kind of broker we needed at Eagle Valley Realty."
Eagle Valley Realty is a collaboratively run real estate company. As the company continues to grow, they will look for agents with expertise that serves the group effort, which is extremely important to the company's vision. Since he began working with Crick, Seabury has felt that this kind of reciprocity was something that had existed between them for a long time and is pleased to welcome him to the team.
Originally from England, Spencer Crick has lived in the Valley and has been a private ski instructor in Beaver Creek for twenty years. He ventured into real estate eight years ago. Married with two children, he lives in Eagle. With a thorough understanding of the valley, Crick specializes in upscale real estate, especially in the Beaver Creek area. He says of his approach to real estate, "I put my clients first knowing that if they are well served, they will be clients for life."
###
If you would like more information about this topic or want to schedule an interview with Doug Seabury or Scott Schlosser, please call (970) 390 8786 or email seabury(at)vail(dot)com; scottes(at)vail(dot)net.