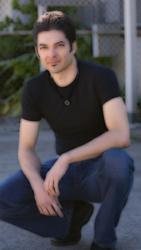 Dating Expert Reveals How to Get a Girlfriend in Three Easy Steps
San Mateo, CA (PRWEB) September 04, 2012
"When it comes down to it guys know if they can make a girl smile or laugh, they have it made," Carlos Xuma says in his new report. "Knowing that, it just makes sense that the key to learning how to talk to women involves fine-tuning the art of teasing."
The first step in how to get a girlfriend now in three easy steps is sometimes the hardest one, Xuma says.
"That first step often appears to be the hardest, but like any other endeavor once a guy takes that first step the rest tend to be a lot easier," he says. "That's why this first step is tailored to be as easy as possible."
In Xuma's report, the first step in getting a girlfriend doesn't involve approaching or talking to any woman at all. In fact, it involves zero contact with anyone else.
"The most important first step a guy needs to take in how to get a girlfriend really involves him hunkering down by himself with a pen and paper," Xuma says. "For instance, a church-going guy might insist that his girlfriend have some type of faith. Or a guy obsessed with nature and camping might list that a girlfriend should have a love of nature, as well."
In addition, it is equally, if not more important, for a guy to list the traits he doesn't want in a woman, Xuma says.
"Those are the deal breakers," Xuma says. "For instance, a deal breaker for one guy might be a girl who likes to flirt. Or maybe for another guy it is a girl who smokes."
The reason this first step in how to get a girlfriend fast is so crucial is that too many guys see a cute girl and because they feel a strong physical attraction tend to downplay or ignore the obvious deal-breaker traits the girl has, Xuma says.
"Not being aware of the traits a guy wants or ignoring the traits he doesn't want is most often what either prevents a relationship from flourishing or destroys it all together," Xuma says.
Xuma's report on mastering how to get a girlfriend also includes the other two tips outlining how men can be successful in finding a girlfriend.
Carlos Xuma has spent more than a decade helping men attract women. He also been recognized for his work sharing dating advice for guys and sharing tips on pick up artist techniques, alpha male behavior, how to find a woman, and how to get a girlfriend. He is the author of The Bad Boy Formula, Secrets of the Alpha Male, and the Girlfriend Training Program, and has taught hundreds of men his secrets to success through his website at http://www.attractwomen.com. In addition, Xuma has appeared on ABC and CBS television, as well as Playboy radio.
For more information, visit Carlos Xuma's website at http://www.carlosxuma.com.