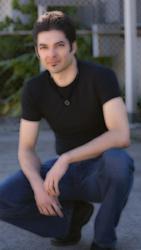 Dating Guru Reveals Sure-Fire Tricks to Gain Confidence With Women
San Mateo, CA (PRWEB) September 06, 2012
"Sometimes the greatest effort and most difficult obstacle to surmount involves taking that first step into the dating pool," Carlos Xuma says in his new report. "There are tried and true tips and techniques that give men step-by-step guides to how to approach, attract and ultimately keep women interested."
Gaining confidence with women doesn't usually happen overnight, Xuma says. However, even learning a few sure-fire tricks to approach and attract women will garner any man instant success.
"The first night out might not involve walking up to that girl with the cover model looks surrounded by professional football players and stealing her away," Xuma says. "But it could very easily mean walking up to that cute girl in the corner and leaving with her phone number."
Men must also realize that anything worth having is worth working for and takes a bit of time but once confidence is gained it is worth all the time and energy in the world, Xuma says.
"Ultimately having confidence can entirely change a man's life," Xuma says. "This confidence will overflow into other areas and a guy's entire quality of life can be improved. Because confidence is so important in approaching and attracting women, it will take a little bit of time to get right."
Xuma's report on earning confidence with women with sure-fire tricks advises men to get out there into the dating world.
"It's just like learning to do anything else — practice makes perfect," Xuma says. "Very few people conquer something on their very first try. Ask any surfer how many times the waves beat him up before he caught that perfect wave in."
Applying this theory to the dating world is easy, Xuma says.
"The same theory applies to learning how to confidently strike up a conversation," Xuma says. "Men who talk to everyone they see automatically have confidence with women. They have no qualms about approaching their dream woman and initiating a conversation because to them it is natural. They have gained confidence in their conversation skills by talking to anyone and everyone every chance they get. Same deal with dating and approaching a gorgeous woman."
Carlos Xuma has appeared on ABC and CBS television, as well as Playboy radio to talk about his efforts over more than a decade helping men attract women. He also has been recognized for his work sharing dating advice for guys and sharing tips on pick up artist techniques, alpha male behavior, how to find a woman, and how to talk to girls. He is the author of The Bad Boy Formula, Secrets of the Alpha Male, the Girlfriend Training Program, and has taught hundreds of men his secrets to success through his website: http://www.attractwomen.com.
For more information, visit Carlos Xuma's website at http://www.carlosxuma.com