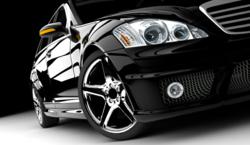 ...three hours of time lost could cost you up to $78.53 in lost wages.
Dallas, TX (PRWEB) September 06, 2012
According to many hospitals and local laws patients are required to have arranged a ride home after their surgery. The patient must arrange for someone to drive them to the appointment, often at very early hours. Then that person either waits or comes back to pick up the patient. Doctors' offices require that the patient has an emergency contact number on file in case the driver leaves during the procedure and is not there when the patient is ready to go home.
The procedure may be stressful for the patient but having a friend or loved one as a driver and available has other side effects for the driver. If employed, the driver stands to lose wages being on standby. According to the Center for Disease Control, the average time spent on outpatient procedures is 61 minutes for the procedure itself. Most places would like the patient to check in early with the average drive time being an about one hour each way. That adds up to three hours of time lost, and usually lost wages. Now take into consideration travel time to or back to work after dropping the patient off at home, making the time more than the three hour estimates. According to http://www.deptofnumbers.com, the average wage in Dallas, Texas in 2009 was about $26.18 per hour making a friendly act of kindness costing up to $78.53 just for the three hours.
Since taxi services generally are not allowed to take patients home after day surgery or procedures, another side effect for the patient can be feeling of helplessness. Having to re-schedule procedures around another's availability, may lead to patients to feel they place a burden on the friend or loved one. What if the patient does not have a friend or loved one close enough to lend a hand?
Preferred Chauffeur offers a type of driving service that allows people to feel they have their independence and satisfies the arranged driver requirement. The patient drives their own car to their appointment, and then Preferred Chauffeur drives the patient home in their own car. Different from a taxi service by supplying upfront prices to the customers so there are no hidden or extra costs. Preferred Chauffeur is a professional driving service supplying a ride home to anyone, anytime they are needed.