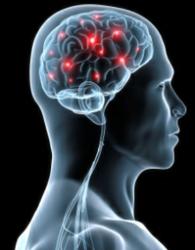 To increase head injury awareness, Athletico is alerting parents on how to separate fact from fiction when it comes to concussions.
(PRWEB) September 26, 2012
Each year there are more than 170,000 sports and recreation related traumatic brain injuries among children and young adults, according to the Centers for Disease Control and Prevention. Many more may go unreported due to a lack of understanding about the symptoms. Athletico Physical Therapy is a leading provider of physical and occupational therapy in the Midwest and one of the founding members of Chicago Concussion Coalition, which is committed to providing student-athletes with the best resources to protect them from traumatic brain injuries in sports.
To increase head injury awareness, Athletico is alerting parents on how to separate fact from fiction when it comes to concussions.
Myth: Your child must have a loss of consciousness to have a concussion.
Fact: Studies show that fewer than 10% of concussions result in loss of consciousness. There is no such thing as a minor head injury, so take precautions - whether it was a book falling out of your child's locker or a big hit during the championship game.
Myth: Concussions result only from a direct blow to the head.
Fact: A concussion can be sustained by a sudden, violent movement of the head caused by an unexpected external force to the body. Not sure if your child has a concussion? Some signs and symptoms to watch for are headaches, dizziness, confusion, and sensitivity to light and noise. Over time, a concussed individual may also develop sleeping difficulties, feeling more emotional, or feeling nervous or anxious.
Myth: You need to wake your child up every 20 minutes if there is a head injury.
Fact: Though it is important to check on your child periodically, it does not have to be every 20 minutes. Once or twice in an evening is sufficient.
Myth: You need to check your child's pupils with a flashlight to see if they are dilated or uneven.
Fact: Any abnormal response to the pupils is typically indicative of a much more serious brain injury. Often, this only happens if your child is unconscious. Therefore, if your child is coherently speaking to you, there is no need to check the pupils' reaction to light.
Myth: Symptoms of a concussion are very obvious and happen immediately after the injury.
Fact: Symptoms can be subtle, such as a headache or feeling sluggish and may not surface for 48 to 72 hours. Recovery is different for every person who sustains a concussion and cannot and should not be predetermined until after medical evaluation and post-concussion evaluation by a licensed healthcare provider.
If you think your child has sustained a concussion, seek medical help as soon as possible. Until you can see your medical professional, keep activities to a minimum, avoid loud music and do not ingest any over-the-counter medications (Advil, Motrin, Ibuprofen, Aleve) unless advised otherwise by a physician.
In addition to participating in the Chicago Concussion Coalition, Athletico works with the Chicago Blackhawks, the Amateur Hockey Association of Illinois (AHAI), and NorthShore University HealthSystem on 'A Step aHead' initiative to combat concussions in young hockey players with a complimentary baseline concussion testing for AHAI members ages 13-18.
To learn more about concussions or to speak with a medical professional trained in the latest concussion evaluation tests and return-to-play guidelines, head to your local Athletico facility. Your child can receive a complimentary screening where a licensed therapist help decide appropriate next steps. For more information, visit http://www.athletico.com.
ABOUT ATHLETICO PHYSICAL THERAPY
Athletico Physical Therapy provides orthopedic rehabilitation services to communities and organizations throughout Illinois, Milwaukee, and Northwest Indiana. To demonstrate our commitment to both our patients and referring physicians, we measure functional patient outcomes and patient satisfaction with national data comparison using a third-party outcomes system.
Our services include physical and occupational/hand therapy, work rehabilitation, performing arts rehabilitation, women's health therapy, spine control classes, pediatric physical therapy, vestibular rehabilitation, and athletic training. Expanded services include performance enhancement, fitness center memberships, golf fitness, endurance, nutrition, and massage therapy.
Athletico accepts all indemnity, PPO, POS, and WC plans including BC/BS, Humana, Medicare, Aetna (PPO/HMO), PHCS, UHC (PPO.HMO) and many others. As a courtesy to our patients, we verify insurance coverage.
Athletico Toll-Free Injury Hotline 877-ATHLETICO (1-877-284-5384), http://www.athletico.com