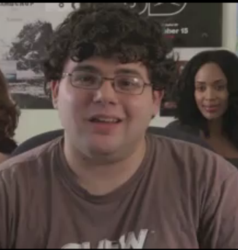 Los Angeles, CA (PRWEB) September 04, 2012
Actor Jonathan Daniel Brown of Project X fame recently interviewed with Cast It Talent writer Lauren Herrel to discuss his unique rise to fame. Brown divulges details about his video submission to Cast It Talent, which ultimately scored him a coveted role in the hit film Project X. He also discusses his current projects as well as advice for up-and-coming actors.
Upon submitting a unique video story on Cast It Talent, Jonathan Daniel Brown underwent a vigorous audition process to secure his role as 'JB,' one of three friends who throw an out-of-control birthday party. He talks about his enjoyment of night shoots on the Project X set, how filmmakers captured each scene, and what he learned from his experience. Brown also just completed filming his first starring role in Vancouver on the film Kid Cannabis, and discusses how he has grown as an actor.
The first of two articles featuring the interviews was published on August 8 on Cast It Talent's website https://www.castittalent.com/blog/2012/08/the-cast-it-success-story-part-1/, and the second came out last Wednesday. Check it out at https://www.castittalent.com/blog/2012/08/a-cast-it-success-story-part-2/
About Cast It Talent: Cast It Talent is the premiere online service for both working and aspiring actors and is a subsidiary of Cast It Systems LLC. Actors can easily submit themselves to today's working casting directors because Cast It has over 200+ acting jobs per week that actors can submit to, including exclusive online open call searches from the major studios. Cast It Talent's blog is dedicated to providing news and advice the acting community.