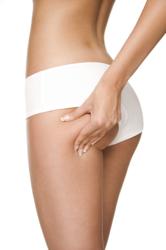 New York, NY (PRWEB) September 29, 2012
The orange peel syndrome, the cottage-cheese skin, the unsightly dimples, the bootylicious killer, the evil-c-word. Cellulite.
Cellulite is a skin condition where fat cells just under the skin swell and the collagen bands become brittle and no longer stretch properly. The result is dimpled skin. It is mainly caused by hormonal factors, vascular changes, inflammation, and genetics. You cannot diet or exercise cellulite away. Nor can it be eliminated by liposuction. All of the treatments that were and are available on the market treat just one of the causes of cellulite. Leaving clients still dimpled and most importantly disappointed.
Sensitive Touch Medical Spa has acquired revolutionary SmoothShapes(R) to make it possible for clients to achieve smooth and perky posterior, and tight and sexy thighs in just few short sessions.
Smoothshapes(R) is the only treatment that targets multiple causes of cellulite, everything else out there just one at best. Leaving the skin still dimpled and clients disappointed. SmoothShapes® treatment utilizes Photmology(R) technology.
Photomology(R) is an innovative, exclusive and proprietary process that treats cellulite and subcutaneous fat by combining dynamic laser (915nm) and light energy (650nm) with mechanical manipulation (massage and vacuum). This proprietary combination of light energy and mechanical sources results in a greater therapeutic effect that the simple addition of individual components.
SmoothShapes® is a treatment program that will help smooth and tighten the skin by reducing the appearance of cellulite. Cellulite can't be resolved just improved. There is no treatment that will remove 100% of cellulite. The results of the treatment will be gradual and the results will continue to improve for 3 to 6 months after the treatment course is completed.
The standard course of treatment consists of 8 sessions administered 2 times per week for 4 weeks (20 minutes per area).
All the SmoothShapes(R) sessions end with a sessions on the Vibration Plate to maximize the results with its lymphatic drainage power.