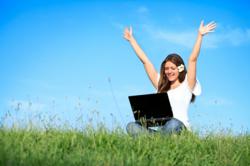 "We're incredibly excited to offer FTTC to the business market," says David McLeod, Director of Marketing at Backbone Connect.
(PRWEB UK) 1 September 2012
Backbone Connect announce new FTTC offering for Internet Speeds Up to 80/20Mbps for businesses
Backbone connect today announced it will make their new Fibre to the Cabinet (FTTC) product available to businesses looking for faster, more reliable Internet connectivity. Backbone Connects new FTTC will offer businesses internet access downstream headline speeds of up to 40Mbps and upstream speeds of up to 10Mbps which is the fastest speeds at the moment.
Backbone Connect say this new FTTC Internet Access product range will give many cash conscious businesses access to fast and reliable internet connectivity that may have previously been unaffordable. Backbone Connect say that UK coverage is growing as new exchanges become enabled like their new slough data centre, and many metropolitan areas around the UK are already on-net.
FTTC is a relatively new technology which has been slow to take off in the past due to the recession but according to Backbone Connect more and more businesses are opting for faster internet connectivity and noticing an increase in business productivity.
FTTC currently delivers up to 40Mbps downstream and up to 10Mbps upstream. Due to the high speed of FTTC more businesses are being attracted to this new product, Backbone Connect expects to deliver a significant amount of FTTC connections to businesses throughout the UK during the remainder of 2012 as well as into the new year.
Backbone Connect is already one of the fastest growing telecoms companies in the UK, with expected growth this year of almost 100%. David McLeod said: "We are confident that FTTC will help more uk business have faster Internet connections and increase their productivity levels"
Backbone Connect is a Business only internet and connected solutions provider, specialising in resilient, high performance internet connectivity, wide area networking and colocation data centre services across the UK as well as offering London Data Centre space.
"We're incredibly excited to offer FTTC to the business market," says David McLeod, Director of Marketing at Backbone Connect. "We've seen increasing internet speeds since we've been in business, and I can't foresee that situation changing anytime soon but FTTC just takes businesses to a whole new level in terms of internet speed.
The great thing about FTTC is that it is affordable and offers high-speed internet for businesses, there's simply no longer any reason for businesses to be held hostage by a slow Internet connection. We've found that by helping businesses improve their Internet speeds that their staff are more productive and are able to get more done in the same amount of time"