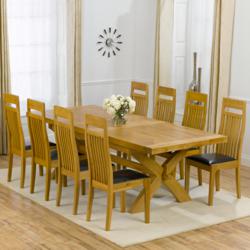 Finally The Monte Carlo Range has arrived to add to FurnitureInFashion's Living Room Furniture Ranges
(PRWEB UK) 15 September 2012
FurnitureInFashion is now offering a new and fantastic Monte Carlo range to its living room furniture ranges. The fascinating collection of furniture in Monte Carlo is made of walnut and offers every essential item required in a living room. The walnut Monte Carlo range of living room furniture offers a complete solution for modern home requirements. It is a stunning fusion of Italian design concepts with the reliability of German manufacturing processes to create ultimate custom furniture. The designs in Monte Carlo range add modern look and elegance in a living room whereas the walnut finish of each product adds traditional and luxurious feel. The owner and Managing Director of FurnitureInFashion Asad Shamim said, "FurnitureInFashion has been working tirelessly to launch this beautiful Monte Carlo walnut range and finally this beautiful range is in the market. The Monte Carlo range has added depth to our living room ranges with its unique texture and designs. We are hoping to receive a good response from our customers and we hope to make good sales with Monte Carlo living range."
The Monte Carlo living room furniture range offers walnut tall cabinet, walnut buffet sideboard, walnut tall display bookcase, walnut display shelf, walnut modern coffee table and walnut TV stand. A coffee table is a central piece in every living room. Monte Carlo coffee table range is available in stunning design and in a royal walnut finish. For long lasting finish and hardwearing, the coffee table has been provided with tough ABS edging. The Monte Carlo coffee table with its simple design can make any living room look elegant and contemporary.
Monte Carlo offers a beautiful and elegant royal walnut TV stand for displaying a Plasma or LCD TV. It has a stunning walnut finish with tough ABS edging that provide a long lasting finish and hardwearing. The TV stand has two doors with metal handles and great space to store DVD, CDs, wires and other entertainment equipments. It has one shelf which also provides ample space to store items. Mr. Shamim said, "We maintain a beautiful range of TV stands comprising of high gloss, glass, oak, wood and other materials. Our Monte Carlo walnut range has added depth to our entire collection of TV stands with innovative designs and storage space."
Another beautiful in this range is a buffet royal walnut living room sideboard with a stunning walnut finish. It has three spacious drawers along with 3 doors with amazingly spacious compartment to store bulk items. For style and durability, metal handles have been provided. For long lasting finish and hardwearing, ABS tough edging has been incorporated. This sideboard can be a beautiful addition in any living room, providing ample storage space for accommodating the living room clutter.
For people who are avid readers, Monte Carlo range of FurnitureInFashion is offering a royal walnut display bookcase with 2 drawers and 4 shelves. This beautiful shelf is a perfect place to store and display book collection without cluttering. Storage is the theme of Monte Carlo range as it offers a splendid tall walnut cabinet with 3 shelves behind top section and 1 shelf in the bottom section. Last but not the least, FurnitureInFashion also offers a stunning Monte Carlo Royal walnut display shelf. Mr. Shamim said, "Monte Carlo living room furniture allows you to design your own room setting by amalgamating beautiful Italian design concepts. We are offering this range at extremely affordable prices."
About FurnitureInFashion
FurnitureInFashion is a UK based online retail business. It supplies furniture items from its German based warehouse and has a showroom in Bolton, UK. The company provides everything from umbrella stand wall art and room dividers to bedroom, bar stools and computer tables. FurnitureInFashion offers excellent free delivery within UK and has a fantastic customer service as well. For further information and details about the sale, visit http://www.furnitureinfashion.net