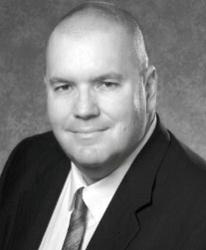 I personally understand the very real stress, anxiety and frustration that comes with having to reorganize your life
Tampa, FL (PRWEB) September 01, 2012
As a Florida Board Certified Specialist in family law and with nearly fifteen years of experience as a lawyer, Tampa Divorce Attorney Scott Davis has a rare perspective on divorce. Over the course of his career, he has handled countless divorces, child custody negotiations, property division disputes, and all types of family law issues for his clients. This deep experience in Florida family law has allowed him to use the designation "specialist."
Some of his clients have amicable splits while others are extremely contentious. Some have numerous children, and own multiple homes and businesses in Florida and elsewhere. Others have few assets to divide and no children. Some of his clients, however, do have similarities to Tom Cruise and Katy Holmes even though this celebrity couple is divorcing in New York rather than Florida. In many cases, high profile couples who have great wealth and extensive assets face many of the same struggles that other divorcing parents and couples do wherever they are in the country.
When a couple divorces in Florida and they do not agree on property division, the state tries to split assets evenly. But for couples with multiple properties and vast resources, the "split" of such assets can be more complicated than for the average divorce. Davis' says "the value of a business, a retirement account, or stock options can be difficult to pin down" for high-asset couples. With a divorcing couple like Cruise and Holmes, they have multiple homes, massive and complex investments, properties in multiple states and, most likely, multiple countries. Unlike many couples, the two of them most likely have a prenuptial agreement to address many of those financial issues. But, like many divorcing parents, they may also face difficulties related to the custody of their daughter Suri Cruise.
Holmes has been awarded sole custody while Cruise has been granted "generous visitation rights" according to countless media reports. Like most divorce lawyers, Scott Davis sees possible trouble ahead for this arrangement; what is the precise definition of "generous" visitation rights? Surely their attorneys have defined exactly what this means. If they did not, there may be trouble ahead.
Though Suri Cruise is only six and her formal education is in its infancy, problems constellating around school choice is often a point of contention for divorced parents. This may be exacerbated when the parents have the means to send their child to any school of their choice. Parents want what is best for the child but defining "best" may be as problematical as defining "generous." The problem over school choice may be settled, legally, because Holmes has been awarded sole custody. This does not, however, mean that Cruise will simply accede to all of her desires. If he ever does want to challenge any of her decisions formally, it may be difficult; he seems to have given up many of his parental rights by not fighting a more aggressive battle for joint custody. Other problems may arise unless "generous" is clearly defined.
Who will have Suri on holidays? Her birthdays? How much time will she spend overnight with each parent? Though Cruise is twice-divorced and has children from his former marriage with Nicole Kidman, he does not seem to be handling his custody dispute with very much foresight, Davis affirms. Right now, everything may seem like it will just work out naturally and it will be fine. Most divorce lawyers, including Scott Davis, know that leaving things to chance and hoping custody issues simply "work themselves out" is a recipe for disaster. What may seem like amicable and uncontested marriage dissolution can turn into vicious modification fights in later years. A benefit for Florida's divorcing parents: the state requires a clearly detailed and specific parenting plan that outlines exactly the custody arrangement. While Tom and Katie may have a solid arrangement worked out in private, from an outsider's perspective, their custody plan shows signs of trouble ahead.
Another problem that many couples have—including the mega-wealthy—is a dispute about career opportunities missed during the marriage. This is a situation that can greatly influence a spousal support arrangement, Davis observes. Katie Holmes was a fairly well-established star before she married Cruise. During their marriage, Cruise's income from work continued to be strong while hers nearly evaporated. This couple certainly had a prenuptial agreement that will influence the spousal support and child support payments while most average couples do not. Many average couples find that the years of marriage where infinitely better financially for one spouse than for the other. The missed career opportunities and educational choices that were lost in order to raise children or maintain the home may play a part in the financial future of the spouse whose income remained flat. In deciding appropriate spousal support, making up for missed career opportunities may be considered. This can lead to additional support that can make up for lost time: missed training, education and promotion.
In addition to the many differences in their marriage compared to most, Davis sees another aspect of the case that is familiar to average divorcing couples. The emotional challenge of going through a divorce is a singular struggle. The dissolution of marriage is incredibly emotional. This may be especially true when children are involved. Davis empathizes with Tom and Katie though he knows them not at all. He says "I have been divorced, have two young children, and have personally experienced the emotional and financial upheaval that comes with going through a divorce. I understand the pressure of trying to balance a life, parent children, and have a divorce case all at the same time. I personally understand the very real stress, anxiety and frustration that comes with having to reorganize your life." The reorganization of life after divorce may be more trying for those who must do it under the public eye despite their vast wealth.
Though the "TomKat" marriage may be over, the legal struggles for Thomas Cruise Mapother IV and Kate Noelle Holmes—the real people behind the celebrity masks—may be ongoing. This is especially true in regard to their custody arrangement of Suri. Since New York divorce filing details are private, the public may never know the details except what is reported in the media, however flawed such reports may be.