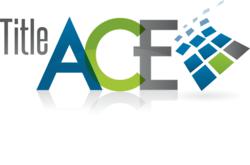 We've determined that harnessing the power of an advanced technology is the best way to stay at the forefront of evolving industry changes.
Miami, Florida (PRWEB) September 04, 2012
North American National Title Solutions (NTS), announced today that TitleACE, its exclusive transaction management system designed to maximize production, is now available to their national network of Title Insurance Agents, and to a vast customer base who is seeking to benefit from consolidating Title Services across state borders, such as Lenders, Commercial Real Estate Brokers, Law Firms, Investors, and more. Developed with the knowledge and experience of industry veterans and the latest advancements in industry technology, TitleACE employs best-practice process management and provides for maximum efficiency, accountability, transparency and profitability for NTS' customers.
"Access to real-time production data is vital for our customers to stay informed, stay on track, and stay dominant in their respective markets," said Brian Johns, NTS Division Manager. "We can now leverage TitleACE's robust and customizable technology to ensure production is kept on track, turnaround times are met, and closings happen on time. Our business model is also greatly enhanced by electronically driving new sources of business to our affiliate and independent agents, where local expertise and enhanced closing experiences significantly benefit our customers."
NTS' proprietary software combines a vendor management system, a title & escrow production system, and a transaction management system, in one centralized location. This enables NTS' customers and agents 24/7 access to their files from their personal computers anywhere across the nation. TitleACE was primarily created to increase efficiency, for NTS customers and for their company, with features that include dashboard-style web portals to provide open order entry, real time file/action item status, document review, customized reporting, and production audit trail.
"In this industry, accountability, transparency, and communication are integral components to successful business practices," said Emilio Fernandez, NTS Executive Vice President. "With that in mind, we've engineered TitleACE to supplement our concierge services by meeting our clients' specific requirements in a turn-key manner. We've determined that harnessing the power of an advanced technology is the best way to stay at the forefront of evolving industry changes."
About North American National Title Solutions (NTS)
NATG's National Title Solutions Company (NTS) was formed to provide title-related and settlement services specifically for National Lenders, Commercial Brokers and Agents, Attorneys, Law Firms, Developers and all who could benefit from consolidating title work across state borders. NTS' customized solutions integrate exceptional pricing, concierge services, localized knowledge and a national reach designed to deliver exceptional results. NTS employs National Concierge Associates, residing in strategic locations throughout the country, who serve as personal client relationship consultants. Their roles are to ensure client objectives are met with speed and efficiency. NTS' network, comprised of local title/closing branches and strategic partners, understands municipal markets, is familiar with local property records and provides localized knowledge necessary to get the job done right the first time. By fusing the benefits of a local presence, the national reach of one of the best-managed insurance underwriters in the country and the most advanced technology, NTS creates a superior combination for its clients.
To Contact Mr. Brian Johns:
North American National Title Solutions
700 NW 107th Ave Suite 300
Miami, FL 33172
e | bjohns(at)nants(dot)com
o | 877.940.4687