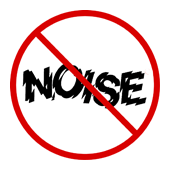 It is time that the people who are responsible for the noise should also be made responsible for the costs associated with their actions.
Sydney NSW (PRWEB) September 01, 2012
An Australian company has launched a new website aimed at deterring noisy neighbours who seem to have a complete disregard for the mental trauma and anguish they cause others.
The company called Noise Complaint Pty Ltd was started by CEO Larry Kossis after putting up with over 11 years of incompetence by the local council and the Government based legal system.
Mr Kossis said "Did you also know that Noise Complaints account for over 80% of complaints to Police in Sydney, Brisbane and Melbourne and a significant number of complaints in the other States of Australia. [abs.gov.au]
And you know who pays for this, don't you ? Everyone.
The Police are over-worked and dealing with morons every day does not help their job either.
Ask yourself this: "Would you like to go to work every day and have to deal with drunken idiots"? Yet we expect the Police to do just that unconditionally and without relief.
It is time we started to work together and make our society better."
It is estimated that Australia loses between $14 - $30 Billion in stress related "work loss" each year. Noise from dysfunctional neighbours who party all night is a major contributing factor to this figure. [SafetyCulture.com.au ; whsm.com.au]
Mr Kossis said "The Govt formulates laws and changes to the law based on data received from organisations such as Councils and the Police. Yet neither of these keep accurate records of actual noise complaints and our local council, Waverley Council, has actually instructed staff not to record noise complaints, but instead to refer the complainant to the local Police station. No wonder people are disillusioned"
The http://www.NoiseComplaint.com.au website offers noise affected people the opportunity to take discounted legal action against their noisy neighbours via the property owners and / or real estate agents if they breech your local State or Territory laws regarding excessive noise.
In the past you had to go through a chain of command where many of the groups involved simply did nothing due to the massive work load and no legal repercussions. This is about to change.
Mr Kossis believes "It is time that the people who are responsible for the noise should also be made responsible for the costs associated with their actions."
The website offers people the opportunity to have legal letters sent from a lawyer to the Owners of the property where the noise originates from at a discounted rate. Failure to act by the owner or agent can easily see them in court and help legally and financially accountable for not complying with State laws.
Our system may save the average user at least 80% of normal legal costs. *Conditions do apply.
The average home owner will statistically put up with noise for up to 5 years and then move (usually at a great financial expense and detriment to the kids). [abs]
We want to change all of this by offering people fast, discounted legal action against the Owner of the property, since they are ultimately responsible for the resident of their property, thereby helping not only the Australian economy, but also people's sanity.
Politicians ?
We also tried to get politicians involved to sort out this problem and found them to be incompetent at best, tending towards sloth-like (more like rigor mortis), well the bad news is that it gets worse. Unless there is political mileage in it for them you are wasting your time as we did for over 2 years. What exacerbates the problem is that most of their receptionists think that they run the country and rarely pass on messages. [personal experience]
Hence the website. Check out the Noise Complaint website here: http://www.NoiseComplaint.com.au