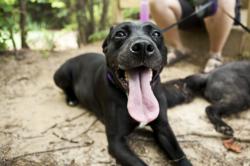 Prevention is Better Than a Cure.
Nashville, TN (PRWEB) September 11, 2012
Most pet owners try to find this answer after a major incident has occurred. Noticing an abnormality and reacting can be a huge money saver. Many pet owners are not noticing or they delay contacting an animal care organization, as the problem can escalate into a major concern. It is highly suggested that even before the purchasing a pet, consulting a pet animal care specialist to understand the schedules to be maintained for the examination of the animal can save bundles. Research the breed and understand the pet's needs. This helps to prevent many health related problems in the concerned animal on the front end. For example, Australian Shepards, Boxers and other breeds require frequent interaction because they are high energy breeds. These are two examples that are not good condo pets. Depending on breed, size, gender and environment double check with a vet, average routine checks should be scheduled every 9 months. Blue Chip Pet Care, an in-home pet service company based out Nashville, TN frequently post tips on pet care through social media outlets and their blog. To stay in loop for whats best for a pet start here.
After purchasing a puppy, the two - three month range is extremely important. This is the general schedule for the examination of the dog, as soon as the puppy is procured the dog needs to be taken to the veterinarian for a thorough examination. The average dog is to be taken to the veterinarian in the fifth or sixth week of age. This is known as the vaccination period and it is extremely important in the fight against diseases throughout the pet's life. The period of vaccination in the first year will be continued up to the sixteenth week of age and the schedule needs to be maintained accordingly.
Another successful measure to prevent disease is through exercise. Pet exercise is highly important for pet health has it prevents obesity, reduces hyperactivity and keeps a dog's eating and bowel movements on a normal schedule. Lying around eating and sleeping most of the day is not a healthy regime for humans or pets. Pet exercise also keeps pets in good spirits and is the most rewarding treats for dogs.
The final method to prevent the worst is to reduce stress. High anxiety or stress just as in humans is a precursor to heath issues. If you board your pet frequently make sure when you return to check on bowel movements, unusual activity in behavior with other pets and feeding schedules. If there is a constant issue another option such as in-home pet care might be worth your time. A pet might also be stressed due to conditions or environment of a boarding facility. Be sure to ask staff to a walk through, if any dog aggression occurs each month and if so how much. Also, check on the schedule your pet will receive. These questions will help clear up doubt and make sure pet owners make a good decision when choosing pet care.