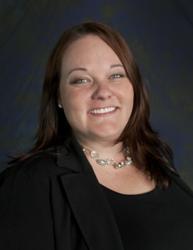 Instead of digging for bones, I dig for insights about visitors
Nashville, Tennessee (PRWEB) September 01, 2012
Cultural anthropologist Shannon Gray, Director of Research for community branding agency North Star Destination Strategies, is scheduled to speak at the Central States Travel and Tourism Research Association on September 26 in Hamilton County, Indiana. During her session, Gray will explore how DMOs can uncover and mine tourism research data for deeper insights to guide future marketing initiatives.
"Instead of digging for bones, I dig for insights about visitors," explains Gray. "Many tourism professionals are unaware of the absolute wealth of information that is at their fingertips. This talk helps DMOS identify their needs, fine tune their antenna for identifying sources of valuable data and then shows them how to pull usable insights from that data."
Specifically, participants will be guided through the following steps 1) Talk to your visitors 2) Keep as much information as possible 3) Test what you think you know, and 4) Know your reputation. Case studies will help participants apply the topic to real-time DMO challenges.
This talk is the latest in a busy spring and summer speaking schedule for Gray that includes a session at the Hoosier Hospitality Conference on the topic "How New Media has changed your Brand Management". The presentation explored how the highly complex digital media environment mirrors the DMO environment, giving DMOs a distinct marketing advantage.
Gray also spoke at the Destination Management Association of North Carolina on "Destination Marketing and New Media: the Relative Return of Different Marketing Mediums."
Gray is a cultural anthropologist who received her BA in Cultural Anthropology from Eckerd College and a dual degree of an MA in Anthropology and an MBA with an emphasis on marketing and market research from the University of Colorado at Boulder--Leeds School of Business. As a consumer anthropologist, she studies humans in our current society: their choices and decisions, traits, motivations, relationships, needs, joys, experiences and day-to-day lives.
As North Star's Director of Research she works with destinations, economic development organizations and city government on research projects including focus groups, surveys, perception studies, mystery shopping, man-on-the-street interviews, ethnography studies, geo-demographic visitor profiling, inquiry mapping, opportunity analysis, marketing content audits, competitive analysis, retail leakage reporting, event analysis, ROI studies and resident advocacy.
North Star Destination Strategies is a full-service community branding agency in Nashville, TN with a standalone research division. Having worked with more than 150 communities across the nation, North Star is considered an industry leader in helping communities become more competitive. Areas of expertise include local, regional and statewide economic development, tourism and municipal government.
CenStates TTRA is a member organization helping tourism professionals increase the quality, value, effectiveness, and use of research in travel marketing.