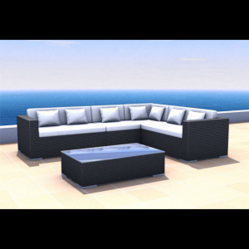 BONITA SPRINGS, Florida (PRWEB) September 01, 2012
This has been a stellar year for the owners of Outdoor Furniture Shop, an internationally known internet business that started from a single warehouse in beautiful Bonita Springs, Florida.
The owners, Wolf-Steffen Schau and Marc Fischer new their business would be a success when they started it in 2009, as the two entrepreneurs have many years of experience in the industry, but in today's economy, they never expected to hit record sales.
When asked what contributed to this year's success, Wolf-Steffen replied without hesitation, "Consumers today want a product that is built to last. In today's economy, no one wants to repurchase the same items year after year and that's where the value is found with our outdoor furniture. We manufacture our entire line of luxury outdoor furniture from the finest synthetic wicker that can be found globally. It feels and looks very much like regular wicker furniture, but unlike natural wicker, our furniture will last for many years.
We carry a full line of outdoor wicker furniture, from sectionals, chaise lounges, and daybeds to storage chests, and every piece is crafted to exceed what is considered to be industrial or commercial grade standards. We sell many of our products to luxury resorts. It is upscale and appealing enough to be featured in the finest homes, yet strong enough to be used in high traffic establishments, such as resorts and hotels."
Wolf-Steffen's partner, Marc Fischer looks back on the strong foundation his company was built on, "When we started our business, we knew the combination of durability and beauty was a must for our line of outdoor wicker furniture, and now that we've tweaked all of our departments, we've also got the best customer service and the most reliable shipping. Because we carry all of our products in our Bonita Springs warehouse, our customers will never purchase an item that will be out of stock. We don't believe in disappointing our customers. Once they have purchased from us, we consider them part of our family and we are always determined to go above and beyond for them."
The Celebration Sale!
Because of the phenomenal growth and sales they have experienced in the first half of 2012, The Outdoor Furniture Shop is celebrating with a 25% off sale on all their outdoor sectionals! To participate in the sale, simply use the coupon code celebrate2012 during the checkout.
"While you're there, we invite you to take a look at our entire line of beautiful outdoor furniture! Unlike other patio furniture, you won't have to replace our pieces year after year. Our synthetic wicker won't tear, sag or fade with the sun. It's completely stain resistant, easy to care for, and the frame will hold over 300 pounds! You can't beat our quality!" says, Wolf-Steffen Schau.