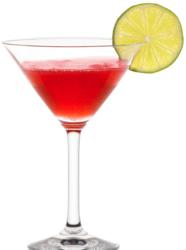 We have created an entire menu to bring Sex in the City style to life.
Beverly Hills, CA (PRWEB) September 14, 2012
Bring some Sex in the City style to your next event with drinks inspired by the popular television show and movies served up from Royal Blue Bartending.
"We have created an entire menu to bring Sex in the City style to life," said Steven Mango, owner of Royal Blue Bartending. "Now you can entertain your guests just like Carrie Bradshaw or Samantha Jones would!"
The signature Sex in the City drink, of course, is the Cosmopolitan: a mix of vodka, Triple Sec, and cranberry juice. While Royal Blue Bartending can create this for their Sex in the City menu, they also offer a number of other variations on the popular drink, including cherry and pomegranate, amongst others.
"We offer the traditional Cosmo on the menu, as well some other popular twists," Mango said. "We custom create our drinks to the taste and preference of the guests."
Along with the traditional Cosmopolitan, the menu also features other drinks inspired by the show's characters. Mango mentions that the next popular drink is the Cucumber Lemonade Chiller, inspired by the ladies roaming through the desert in the movie Sex in the City 2. It offers fresh rosemary, lemon juice, cucumbers, plenty of ice, and a dose of gin.
"The Cucumber Lemonade Chiller is a refreshing match for the summer heat," he added.
They also offer the traditional Manhattan, inspired by Samantha Jones' no-nonsense professional side and business smarts. It's a classic rye-whiskey drink, named after the most high-powered borough in New York City.
"Our Sex in the City menu has already been very popular," Mango said. "Best of all, having a professional bartender at your next party is actually very affordable."
The rate for a professional bartender starts at only $125 for five hours of work, including four hours of bartending for your guests. There's no need to provide recipes, each skilled Royal Blue Bartending bartender is trained in traditional mixology, providing the perfect drink for each guest.
Royal Blue Bartending also provides professional barbacks and cocktail waitresses for the perfect function. They recommend one bartender for each 75 guests.
For more information about having Royal Blue Bartending add a touch of class to your next event with a professional bartender, please call 424-652-8978 or visit their website at http://www.royalbluebartending.com.