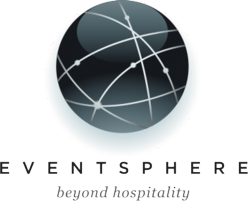 "What differentiated EventSphere and QMS from other providers was their acute and immediate understanding of our unique registration and housing needs," said Event Administrator, Nancy Bennett
Atlanta, Georgia (PRWEB) September 04, 2012
SRA International, Inc., a leading provider of technology and strategic consulting services and solutions, today announced its formal partnership with EventSphere in preparation for The National Brownfields 2013 Conference. Tasked with handling all housing and registration services for the annual conference, EventSphere and QMS will offer SRA direct integration of these key resources.
For SRA's event organizers, management of registration and housing services in one timeline is key to the process, but additional features provided by Passkey's GroupMAX ME platform—from website customization and eMarketing to dashboard reporting and amenity and city promotion—will truly elevate available services on the housing end. With respect to registration, a myriad of available features will also streamline the process for SRA personnel, offering users such valuable resources as CEU/CME validation and reporting, multiple lead retrieval options and a robust number of custom web development solutions to service all manner of specialized needs from the client end.
With the 2013 Conference taking place in Atlanta, GA, (headquarters for both EventSphere and QMS), the choice was easy for SRA International's Event Administrator, Nancy Bennett: "EventSphere/QMS offers tremendous value in not only their vast knowledge of registration and housing development, but also their passion for customer service and flawless execution." Indeed, the industry-renowned experience EventSphere and QMS bring to the table has made them a top-tier provider for the likes of SECO International, NürnbergMesse North America, The Florida Nursery Growers and Landscape Association and F + W Media—not to mention organizers of this year's 2012 Democratic National Convention.
"What differentiated EventSphere and QMS from other providers was their acute and immediate understanding of our unique registration and housing needs," said Event Administrator, Nancy Bennett, when asked about SRA International's choice of EventSphere for this critical position. "They listened thoughtfully and presented a registration and housing system that exceeded our expectations."
About The National Brownfields Conference
The National Brownfields Conference is the largest event in the nation that focuses on environmental revitalization and economic redevelopment. EPA's Brownfields Program is designed to empower states, communities, and other stakeholders in economic redevelopment to work together in a timely manner to prevent, assess, safely clean up, and sustainably reuse these properties. Every 18 months, the National Brownfields Conference convenes, attracting over 6,000 stakeholders in brownfields redevelopment and cleanup to share knowledge about sustainable reuse and celebrate the program's success.
About EventSphere & QMS
Headquartered in Atlanta, Georgia, EventSphere delivers a solution-driven and results-proven online housing platform generating both revenue and loyalty. Their boutique model offers clients in the meetings and events industry specialized services across five key areas—SITE SELECTION, EVENT MARKETING, EVENT MANAGEMENT, ONSITE FULFILLMENT and ATTRITION MANAGEMENT. With a collective wealth of industry experience totaling nearly 90 years, EventSphere is committed to operating as a dynamic housing company that maintains absolute integrity and ethical behavior, upholds a shared commitment to teamwork and treats clients with respect and honesty. Also based in Atlanta, Georgia, QMS offers event planners a full service suite of registration options and solutions. Key focus areas are web site development, continuing education fulfillment and customer service along with custom project development. With more than thirty years of experience in the business, QMS has forged a very clear understanding of the challenges that event planners face—especially evident in their commitment to offer a product that is both technologically sound and fully capable of providing customer service that exceeds industry standards.
Contact Information:
Todd Lambert, President & CEO
EventSphere
55 Marietta Street, NW
Suite 940, Atlanta, GA 30303
p) 678.704.8712
e) todd(dot)lambert(at)eventsphere(dot)com