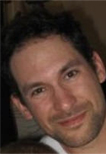 "With the help of Small Business Online Coach's internet and video marketing, the volume of calls and email job inquiries has increased an amazing amount to the point where we are having trouble keeping up with all the requests." Jim Hunt
Toronto, Ontario Canada (PRWEB) September 01, 2012
Small Business Online Coach, the popular local search marketing firm in Toronto, is proud to announce the launch of their new online video marketing services for small businesses.
By introducing this marketing strategy, Small Business Online Coach will allow business owners the opportunity to produce professional effective videos that can be used to market products and services anywhere, including websites, YouTube, and all other social media platforms.
The high quality videos can be shot on location at the business (anywhere in North America) or can be created from images with professional voice over talent and/or actors with green screens.
The sky is the limit on how Small Business Online Coach can help a business create professional (and potentially viral) videos for business websites and online marketing efforts.
Many business owners know the importance of video to promote products and services. Often, promotional videos are expensive and require a lot of effort to produce, but now business owners can contact Small Business Online Coach to have videos produced for as little as $297.
In part due to the popularity of video on the net, Nielsen studies report that approximately 79% of the U.S. population spends an average of 30 hours per month on the internet. During that time, each web user views approximately 3,123 web pages – including video web pages.
"With the help of Small Business Online Coach's internet and video marketing, the volume of calls and email job inquiries has increased an amazing amount to the point where we are having trouble keeping up with all the requests. A professional and much appreciated job on their part. With their continued support we expect our job numbers to continue to expand. Thanks so much." – Jim Hunt, electricianottawa.com
For those who are already promoting themselves online, these video services will provide an affordable way to add another internet marketing technique to their strategies.
There are many benefits to video marketing. Video is a great way to get a lot of information to a viewer in a short amount of time, and if it is done well, in an entertaining manner. As well, video can be presented in many outlets to market a business, including on social media websites like Facebook, Google+, and YouTube. Video is a popular medium because it is easy for people to comment on, react to, and share videos.
With Small Business Online Coach, business owners will gain access to many proven techniques that can help promote their business and extend their reach on the internet. Small Business Online Coach has affordable packages to help business owners successfully connect with potential customers online.
If you would like more information on Small Business Online Coach and its video services, please visit the website at http://www.smallbusinessonlinecoach.com or call the office directly to arrange an interview or ask questions at 1-888-659-8552.