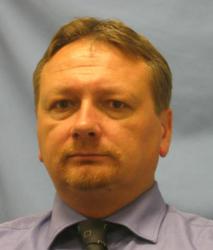 Wilmington, Mass. (PRWEB) September 04, 2012
Noble will be focused on growing the company's customer base and providing leadership to the company water and wastewater sales employees in the region.
"We see EMEA continuing to be a significant portion of our business with high growth expected in certain regions, and Jack will be working to refine and implement our water and wastewater business plan," said Imran Jaferey, Senior Vice President of the Global Water and Wastewater business for KMS. "Jack comes to the KMS group of companies with many years of experience focused on water and wastewater treatment, and we felt it was important to have someone of his background, knowledge and experience to lead the company's growth in this region."
Noble holds a Bachelor of Science degree in Environmental Studies and a Master's degree in Environmental Pollution Control. Throughout his career, Noble has held a number of positions with leading organizations serving the environmental capital equipment systems business in EMEA.
About Koch Membrane Systems (KMS)
For more than four decades, Koch Membrane Systems, Inc. has led the way in developing innovative membrane technologies that serve a diverse range of industries and applications around the globe. KMS provides solutions to markets including industrial and municipal water and wastewater, food and life sciences and industrial processes, helping thousands of industries reduce their water footprint, increase productivity, and reduce costs. With an installed base approaching 20,000 systems throughout the world, KMS is setting the standard as a comprehensive membrane solutions provider. Additional information on KMS and its technologies can be found on its website at http://www.kochmembrane.com
©2012 Koch Membrane Systems, Inc. The STYLIZED K is a registered trademark of Koch Industries, Inc. in the U.S. and other countries. The FLOW LINES DESIGN is a registered trademark of Koch Membrane Systems, Inc. in the U.S. Koch Membrane Systems, Inc. is a Koch Chemical Technology Group, LLC Company.