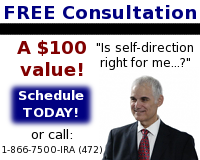 My sincere thanks to all who attended and helped this event be a success and I am looking forward to more information packed events such as this one. If you missed the event and would like more information or would like a free consultation...828-257-4949
Atlanta, GA (PRWEB) September 19, 2012
American IRA, LLC, a national self-directed IRA provider, extends a huge thank you to all who attended their sold-out August 25th seminar! The event was a success-the room was packed with attendees from Greenville, SC; Charlotte, SC; and Atlanta, GA-read on to see what was covered at this important event.
The American IRA, LLC team couldn't have been more pleased with the turnout at this event! The team had prepared the most inclusive information packed seminar yet and the crowd did not disappoint! The attendees were engaged throughout the meeting as Sean McKay, Senior Vice President and Jim Hitt, CEO presented information covering these topics:
What is a self-directed retirement account?
Purchasing real estate with a fix and flip option
Purchasing real estate with a buy and hold option
Investing in tax liens and deeds
The brilliance of a plan
Is self-directed IRA investing safe?
How to be a blue collar genius!
How to find investors
Private money
Hard money lender finds no house!
How to find deals
Due diligence in acquisition, real estate, commercial real estate, trust deeds and mortgages, and entities.
The magic of a house
Investing with a Solo 401(k)
What about George?!
Promissory notes, trust deeds and mortgages defined
Trust deed and mortgage investing
SEC investor alerts
Self-directed IRA owned LLC
How to buy with/without cash or credit
Double duty roth
Story of David G.
Raising private capital using unregistered securities
Unrelated business income tax (UBIT)
Non-recourse loans
Attendees at this event said "This seminar had more in-depth information than I have ever heard!"
Jim Hitt extends his appreciation, "Yes, it was an information packed event with many investor secrets revealed. I want to extend my sincere thanks to all who attended and helped this event be a success and I am looking forward to more information packed events such as this one. If you missed the event and would like more information or would like a free consultation, please contact our office 828-257-4949 or sean(at)americanira.com."
For those that missed this seminar...the entire event was professionally video taped and will be available by year end through the American IRA website at a great price. Of course, American IRA clients always receive educational materials at discounted rates, so if anyone is thinking about opening an account, this is a great time to get started.
About:
American IRA, LLC was established in 2004 by James C. Hitt in Asheville, NC.
The mission of American IRA is to provide the highest level of customer service in the self-directed retirement industry. Mr. Hitt and his team have grown the company to over $250 million in assets under administration by educating the public that their self-directed IRA account can invest in a variety of assets such as real estate, private lending, limited liability companies, precious metals and much more!
As a self-directed IRA administrator they are a neutral third party. They do not make any recommendations to any person or entity associated with investments of any type (including financial representatives, investment promoters or companies, or employees, agents or representatives associated with these firms ). They are not responsible for and are not bound by any statements, representations, warranties or agreements made by any such person or entity and do not provide any recommendation on the quality profitability or reputability of any investment, individual or company. The term "they" refers to American IRA, located in Asheville, NC.