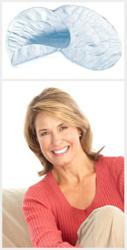 (PRWEB) September 11, 2012
MDL No. 2387, formed in Federal District Court for the Southern District of West Virginia on August 6 under Judge, will be the sixth involving the controversial TVMP. Judge Joseph R. Goodwin will oversee the proceedings.
Transvaginal Mesh Patches are used in the vaginal wall to treat multiple conditions, primarily tissue damage caused by pelvic organ prolapse (POP) and stress urinary incontinence (SUI). After initially approving the TVMP, the United States Food and Drug Administration (FDA) is now warning patients that this device may not only constantly failing but also could injuring women who received the implant. These women are experience serious side effects such as:

Recurrence of PUP or SUI (the very conditions they are meant to treat)
Infection
Erosion of vaginal tissue
Vaginal scarring
Perforation of the bowel, bladder, or blood vessels
Urinary issues
Severe pain during sexual intercourse
Patients dealing with these side effects have been forced to undergo additional surgery to either repair or completely remove the mesh. The fact that five MDLs have been formed is evident of the vast amount of people affected by this device.
Attorney Paul d'Oliveira stated that "We have seen many of these cases and it is a sad that a company would produce such a dangerous medical device without first properly testing it. I've spoken to some of these women who have been injured and it is a very sad situation for many of them as this could have easily been prevented. It's unfortunately just another example of corporate greed in America, where too many companies now are putting profits before people. I foresee at some point a mass tort settlement here where these claims will be settled and these women will obtain justice."
The attorneys at d'Oliveira & Associates urge anyone who has been injured by the Transvaginal Mesh Patch to contact them immediately. They are working with some of the leading defective medical device attorneys in the country who are handling these cases. They want to ensure that all potential Transvaginal Mesh clients understand that there is absolutely no fee unless a settlement is reached, or an award is won.
For a free legal consultation, call 1-800-992-6878 or visit their website at Transvaginal Mesh Patch Lawyer