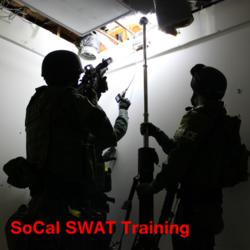 We're excited to show tactical officers what these lights can do. Come by the booth to see these lights in person or arrange a time with us to see these lights after show hours on Saturday or Sunday night
Vista, CA (PRWEB) September 06, 2012
FoxFury Lighting Solutions will be showcasing its special operations and S.W.A.T. LED lights at the National Tactical Officers Association (NTOA) trade show for the first time. FoxFury will display its portable quick deployment area lights, entry shield lights and personal search lights in booth #2132. The NTOA trade show runs September 8-10 at the Westin Hotel in Seattle, WA.
This will be FoxFury's first trip to Seattle and its first time exhibiting at the NTOA show. FoxFury will be displaying a wide array of LED lighting solutions (from headlamps to vehicle lights) for tactical officers at this event. Here is a list of can't-miss lights for those who will be attending:

Nomad Series quick deployment Area-Spot lights – portable, self-contained and rechargeable LED scene lights for SWAT standoffs, incident command posts and mobile security checkpoints. The 4000 lumen Nomad Prime can be used as an 8° spotlight and 120° area light. The 7000 lumen Nomad 360 can be used as a 12° spotlight and 360 degree scene light.
Discover and PRO LED Shield lights - powerful aftermarket entry and riot shield lights. These CR123 powered shield lights offer a momentary, solid on and disorienting Turbo-Strobe mode. Both models can quickly affix (via VELCRO) to tactical shields and require no special drilling or customizations to the shield.
Breakthrough BT2 and BT3 right angle flashlights – powerful focused beam LED flashlights that illuminate great distances. These lights are of tremendous value when searching for suspects in large warehouses, fields or remote areas. The BT2 features a 2° beam while the BT3 offers a 3° beam.
"We're excited to show tactical officers what these lights can do. Come by the booth to see these lights in person or arrange a time with us to see these lights after show hours on Saturday or Sunday night," said Tim Ellwood, LE / Mil Sales Manager for FoxFury.
FoxFury will be exhibiting in booth #2132. The NTOA trade show runs September 8-10 at the Westin Seattle Hotel in Seattle, WA.
About FoxFury Lighting Solutions:
FoxFury Lighting Solutions creates unique and cutting edge lighting products that reflect the needs of our customers, who demand quality and dependability. FoxFury is best known for its niche LED headlamps designed for specific markets including Fire, Industrial, Hazardous Area, Law Enforcement, Forensics and Recreational. FoxFury was formed in 2003 and operates out of Vista, CA USA.
About the NTOA:
The NTOA Tactical Operations Conference and Trade Show is an important show for special weapon and tactics specialists as well as law enforcement professionals. The exhibition will be taking place for 2 days. The show will attract more than 175 exhibitors specializing in various fields of special weapons and tactics.