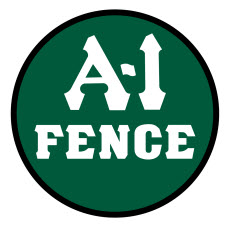 We go to great lengths to ensure that every completed project meets or exceeds the customer's expectations.
(PRWEB) September 04, 2012
A-1 Fence, a Milwaukee-based company specializing in premium fence building, celebrates its 35 years in the industry this month. Since its start in 1977, A-1 has provided top-quality fences for residents in Milwaukee, Mequon, and neighboring areas. A-1 Fence President Dave Dezutel attributes the company's success to their commitment to quality and customer satisfaction.
"We go to great lengths to ensure that every completed project meets or even exceeds the customer's expectations," he said. "It's incredibly rewarding to look back over the last 35 years and see that we've done just that."
Dave Dezutel started A-1 Fence when he saw the need for a premium fence company; that is, one that offered superior quality-built fences and unparalleled customer service. Over three decades later, A-1 Fence is now established as a leading fence company in Milwaukee and the surrounding area with hundreds of satisfied customers to its name. Such satisfaction is evidenced by the company's A+ rating with the Better Business Bureau (BBB) and the rave reviews that clients have left for A-1 Fence at the consumer review site Angie's List.
According to Dave, there are two key elements needed to produce the one-of-a-kind fence that A-1 guarantees: first-rate materials and excellent workmanship. And they have the resources and the know-how to achieve these vital factors.
For one, they put careful attention into the wood selection and production processes. A-1 Fence uses only top-of-the-line Northern White Cedar for its fences, with each board custom made and milled a quarter inch thicker than most other fence companies. The added thickness extends the lifespan of the fence, giving homeowners more value out of their investment.
As far as workmanship goes, A-1 Fence prides itself on having a highly-capable and experienced crew that can do the job, and do it right. No work is ever subcontracted because the company's team of 12, with an average of 25 years working with Dave, includes seasoned master carpenters who know the fence business inside out. As such, important considerations like having posts properly spaced and cemented deep enough into the ground, are not left to chance.
But more than knowing all about premium fence building, it helps that the people who now make up A-1 Fence share the founders' vision of always aiming for quality products and service.
"We're more than your average, run-of-the mill fence building company, and it shows in the work we do," Dave says. "This is what has set us apart from other fence builders since 1977 and will continue to do so in the next 35 years or so," he adds.
A-1 Fence Company Inc. specializes in cedar fences, vinyl, and aluminum fences as well as gazebos, pergolas, and fence gates. All products and services come with a 5-year guarantee on materials and workmanship.
For more information, visit http://www.a1-fence.com or call (262) 251-6766.