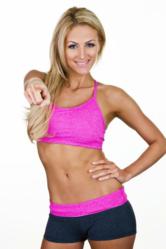 (PRWEB) September 26, 2012
RevLabs president Terry Moncada decided he had had enough of having supplements that were almost, but not quite, well rounded enough for him and finally decided that if something is to be done right, he may as well do it himself. Terry Asher's background is as physically rigorous as it comes. As a Boxing Coach, Jiu Jitsu competitor, personal trainer and ameature body builder Terry is as critical as it comes with regards to supplements.
When asked why Terry Asher was going to make the plunge from being a personal trainer and author (his e-books can be found at http://www.terryasherfitness.com) to the president of a world renouned health and nutrition company he answered: "I just decided to make the supplements of my dreams that would fulfill my needs in the most demanding conditions. Truthfully, there has to be many other people in the world that share that dream. If explosive strength, endless endurance and increased focus came in pill form...who wouldnt be enthused?"
As Revolution Laboratories, LLC gets closer to launch they will start pre-selling their product line and reveal both the graphics and formulas one at a time.