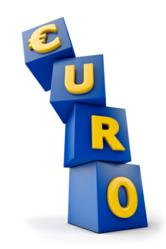 "The economic slowdown in Spain, Italy, and Portugal was -0.4%, -0.7%, and -1.2%, respectively," reports Lombardi. "The data also showed that Germany's economy grew only by 0.3% in the second quarter."
New York, NY (PRWEB) September 01, 2012
According to Michael Lombardi, lead contributor to Profit Confidential, there is growing evidence now of a widespread economic slowdown in the eurozone. Lombardi thinks the economic picture in Europe is getting deeper and darker, and even Germany's economy cannot avert the debt crisis alone.
In the article "Business Confidence Slumps in Germany, Economic Slowdown Inevitable," Lombardi points to Eurostat data that shows that the eurozone economy contracted by 0.2% in the second quarter of this year.
"The economic slowdown in Spain, Italy, and Portugal was -0.4%, -0.7%, and -1.2%, respectively," reports Lombardi. "The data also showed that Germany's economy grew only by 0.3% in the second quarter."
While some suggest that Germany is a strong country and should be able to avert the eurozone debt crisis by itself, Lombardi doesn't believe that.
"Those people need to think again," argues Lombardi. "Germany is facing troubles and witnessing its own economic slowdown."
Lombardi notes that the labor market in Germany is bleak as business confidence in Germany fell to a two-year low in July due to economic slowdowns and recessions in the neighboring countries.
"Germany exports 40% of all its trade to eurozone countries. If the economies in the eurozone countries are suffering, the effect will trickle down to Germany," reasons Lombardi.
Lombardi also notes that the eurozone debt crisis is causing an economic slowdown in other parts of the worlds as well.
"The issues at hand, such as high unemployment, prove that economic growth is stagnant and also illustrate that the contracting global economy is creating a negative spillover effect on the U.S.," argues Lombardi.
Lombardi concludes that if there are signs of economic growth, he can't see them.
Profit Confidential, which has been published for over a decade now, has been widely recognized as predicting five major economic events over the past 10 years. In 2002, Profit Confidential started advising its readers to buy gold-related investments when gold traded under $300 an ounce. In 2006, it "begged" its readers to get out of the housing market... before it plunged.
Profit Confidential was among the first (back in late 2006) to predict that the U.S. economy would be in a recession by late 2007. The daily e-letter correctly predicted the crash in the stock market of 2008 and early 2009. And Profit Confidential turned bullish on stocks in March of 2009 and rode the bear market rally from a Dow Jones Industrial Average of 6,440 on March 9, 2009, to 12,876 on May 2, 2011, a gain of 99%.
To see the full article and to learn more about Profit Confidential, visit http://www.profitconfidential.com.
Profit Confidential is Lombardi Publishing Corporation's free daily investment e-letter. Written by financial gurus with over 100 years of combined investing experience, Profit Confidential analyzes and comments on the actions of the stock market, precious metals, interest rates, real estate, and the economy. Lombardi Publishing Corporation, founded in 1986, now with over one million customers in 141 countries, is one of the largest consumer information publishers in the world. For more on Lombardi, and to get the popular Profit Confidential e-letter sent to you daily, visit http://www.profitconfidential.com.
Michael Lombardi, MBA, the lead Profit Confidential editorial contributor, has just released his most recent update of Critical Warning Number Six, a breakthrough video with Lombardi's current predictions for the U.S. economy, stock market, U.S. dollar, euro, interest rates and inflation. To see the video, visit http://www.profitconfidential.com/critical-warning-number-six.