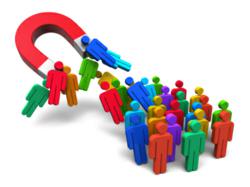 The better the brief, the more effective the advertising
London (PRWEB UK) 4 September 2012
Round about this time of year marketing companies will be finalising their plans for 2013. As part of that process they will brief their advertising agencies to start work on new campaigns, for launch in the new calendar year.
Direct response advertising agency The DRTV Centre has received hundreds of such briefs – some good, some bad, some too short, many too long.
As a guide to prospective clients this short article covers all the key briefing points which are essential ingredients in producing effective advertising.
1. Which group of people are most likely to be interested in your product? Are they female or male. What age group? What are their interests? Do they use competitors' products?
2. Why should consumers buy your brand in preference to your competitors' products? Does it perform better? Is it cheaper? Is it more chic?
3. Is there any research to support your advertising claims? Do you have testimonials from existing satisfied customers?
4. What tone of voice should you use in promoting your brand? Confident? Friendly? Questioning? Provocative? Educational?
5. What do you want consumers to do once they have seen or heard your ad? Phone up and place an order? Visit their local store? Find out more from your website?
6. You might want to leave the choice of medium (TV, radio, press, outdoor, online) up to your agency but it could be helpful to indicate which competitors use.
7. Include guidelines for budgets, for both production and media.
8. How long should the brief be? It's a fact of advertising life that creative people don't read long briefs; between 200 and 400 words is ideal.
In summary, effort put into distilling a succinct, easy-to-understand and helpful brief is time well spent. The better the brief, the greater the chances of brilliant advertising resulting.
The DRTV Centre company details:

The DRTV Centre was established 15 years ago in London.
It is the first and only advertising agency in the UK to concentrate solely on Direct Response Television.
The agency provides everything clients need to mount successful TV campaigns: strategies, idea creation, scriptwriting, storyboards, research, casting, location search, film/video production, music, voice-overs, transmission copies, channel selection, TV airtime booking, call centre selection and response analysis.
Recent DRTV Centre clients include WINWales, Viking River Cruises, Vonage, Buddies Pet Insurance, Insect Lore Live Butterfly Garden, De Agostini (India), Westminster Collection and National Accident Helpline.
For further information, visit http://www.drtvcentre.com or call David Pearson at The DRTV Centre on 0800 635 9000 (email: david(at)drtvcentre(dot)com)