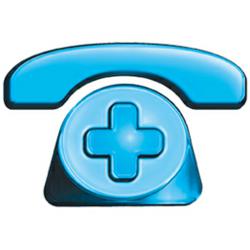 We fully support any action by councils or other public bodies which improves the safety of our roads in Britain
(PRWEB UK) 6 September 2012
Norfolk has seen an increased number of casualties and fatalities from car accidents since January this year, reports the Norwich Evening News. Amongst the victims of these accidents, there have been a high number of pedestrians and cyclists, which has prompted council leaders to set aside in excess of £300,000 in a bid to make the county's roads safer.
In a report which will be seen by the county council's cabinet this month, the statistics show that there were a total of 37 casualties in April this year, and an unprecedented 33 in June this summer. This compares to a total of just 19 casualties during the same month last year.
Council officers state that the increase in accidents involving 'vulnerable' road users such as pedestrians and cyclists shows some correlation with people moving to more sustainable forms of transport for their everyday journeys; ditching the car in favour of walking or cycling to their destination.
Council officers say the available money will be used to work with young drivers and motorcyclists to improve their skills and awareness, as well as doing work with older drivers to keep them safe.
The council also plan to work with schools and colleges to reinforce the road safety message.
Leading car crash claim management company, the Accident Advice Helpline, said about this news,
"We fully support any action by councils or other public bodies which improves the safety of our roads in Britain. In our decade of working in this industry we have handled and given car crash claim advice to many thousands of Britons, and welcome any move that endeavours to reduce the number of casualties on the road each day.
"Anyone who has been involved in an accident that was not their fault, even if it didn't involve a vehicle, can contact our accident claims helpline 24 hours a day to get free and impartial advice and accident claim help."
The Accident Advice Helpline offer car crash claim advice and support as well as dealing with other types of non-fault accidents.