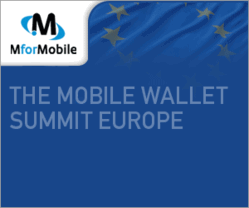 This is the next big mobile revolution. It has already reinvented the gaming market, re-worked the music industry, and destroyed the camera and video markets, now it's coming for your wallet
London (PRWEB UK) 3 September 2012
With consumers demanding more convenient and mobile centric solutions to the way they pay, redeem coupons and identify themselves, merchants, MNO's, financial institutions and tech innovators are starting to wake up to the opportunity that lies just within their reach.
Adding value behind any mobile wallet offering is crucial to convincing the public to use a solution as people need a reason to use their phone over a tried and tested method of their credit card. One the biggest innovations on the mobile have been the introduction of loyalty schemes as demonstrated by Starbucks, the only company that has fully replaced the physical card with a mobile equivalent. Merchants are not the only companies threatening traditional card providers and payment institutions. Partnerships between MNOs such as Project Oscar and ecommerce stars such as PayPal are also piloting schemes throughout Europe.
The Mobile Wallet Summit will present speakers from the biggest players in the current market such as Mary Carol Harris, Vice President, Mobile Strategic Alliances - Mobile, Contactless and Innovation Strategy, Visa Europe and Mike Walters, Head of Corporate Payments at Barclays Bank Plc alongside newer companies such as Boku and Lemon.com.
The event showcases the development of countries such as Turkey Ergi Sener, Head of Mobile Finance Business at Turkcell is set to present on their advanced offering and how LBS technology can be integrated to provide marketing opportunities which are still hypothetical elsewhere in Europe.
Conference producer Chris Quaile said "This is the next big mobile revolution. It has already reinvented the gaming market, re-worked the music industry, and destroyed the camera and video markets, now it's coming for your wallet. As we enter a post-pc era companies and banks have to adapt to survive and with innovation from outside traditional payment institutions firms need keep on the cutting edge or risk a customer drop off"
For more information about the Mobile Wallet Summit visit: http://bit.ly/TE2NJe
Chris Quaile
M for Mobile
Tel: +44 (0) 207 375 7595 - UK
Toll Free: +1 800 814 3459 ext. 7595
chris(at)mformobile(dot)com
@altpay
M for Mobile publishes news and events for those involved in the mobile industry, primarily mobile technology. Through high-end B2B conferences, we connect people across the industry, provide market leading intelligence and enable companies to capitalise on emerging business opportunities in location-based services, tracking, NFC, mobile advertising and mobile payments and much more.