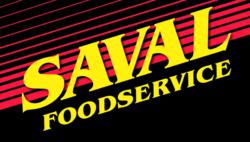 Elkridge, Maryland (PRWEB) September 04, 2012
During a recent Charity Golf Tournament held at the Whiskey Creek Golf Club to benefit the Children's Cancer Foundation, Saval Foods raised $15,000. Local businesses joined Saval in supporting the event.
Sponsors included:
Abuelita, Advantage Waypoint, American Office, American Roland, ASCAP, Auth's Fresh Burgers, Bagby Pizza, Bakery Express, Baltimore Ravens, Baltimore Symphony Orchestra, Barretts Steak House, Berk's, Bluestone, Bowie Bay Sox, Brody, Brooklyn Bagel, Brookwood Farms, Bush's, CSB Software, Cadillac Ranch, Campbell's Foods, Capital Compressor, Carey Sales, Cavendish Foods, Center Stage, Chef Geoff's Restaurants, Chesapeake Spice Co., Chicago Meat Authority, Inc., Coca Cola, Colbert Matz Rosenfelt Inc., Columbia Container, Contemporary Museum, Crime Museum, Crystal Geyser, Cutler, Dart, David's Cookies, Davies Food Brokerage, Deli Brands of America, Dart, Don's Salads, Edgewater Restaurant, Father Martin Ashley, Ferrante/Nick's, Foster's Grille, Forman Inc., Foster's Grille, French's Foodservice, Frito Lay, Fusion/Eden & Tye, General Mills, Geneva Farm Golf Course, Geppis Entertainment, Giant Foods, Glory Days, Grant Thornton, Great Lakes, H&M Bay, H.J. Heinz, Hodes Pessin & Katz, Holly Poultry, Hunt Valley Marriott, Indulgence Day Spa, International Spy Museum, Jennie-O, Jewish Museum of Maryland, JS Edwards, Kellogg's, Ken's Foods, Key Impact Sales, Kunzler, Lacas Coffee, Ladew Topiary Gardens, Ledo's, Leisure World/Mountain View Diners, Loomis Co., Mars Super Market, Maryland Science Center, Maryland State Fair, McCain, McCormick, Mill Street Inn, Mitchell's Golf Complex, Morton's, Museum of Crime & Punishment, Nestle Foodservice, Norpac, Northwest Savings Bank, Nova Label Co., Old South Country Club, Orchid Island, Perdue, Pumpkin Theatre, Raimondi's Florist, Reckett/French's, Reiser, Riverside Pizza, Rosina, RPA, Santoni's, Sara Lee, Saval Deli, Saval Kosher, Service Smoked Fish, Ski Roundtop, Sodi-Bar, Stained Glass Pub, Strata Financial Services, The Class Produce Company, Toby's Dinner Theatre, Trident Seafood, Tulkoff, Wegman's, Werres, Whiteford Taylor & Preston LLP, Windstream, and Woodhall Vineyard.
Paul Saval, President and CEO, has instilled a commitment to giving and community service through Saval's 80 Acts of Kindness initiative in its 80th Year of business. Mr. Saval commented, " Children's Cancer Foundation has been our longest running Act of Kindness and we are so proud to be able to support Shirley Howard in her efforts to help eradicate cancer in children and lessen the devastating impact cancer has on children and their families. Since the 1st Golf Tournament benefiting the Children's Cancer Foundation in 2004, Saval Foods has contributed over $100,000.
Children's Cancer Foundation is a charity committed to raising funds for research and treatment of cancers that affect children. Cancer is the leading cause of death when it comes to Children's Disease. Children's Cancer Foundation gives from the heart, and they help provide critical funding to researchers to study children's leukemia, immune system disorders, cancerous tumors, and cells. Children's Cancer Foundation also provides monies to various facilities that are meant to improve the quality-of-life of pediatric cancer patients and their families. Since its founding, over 32.7 million dollars have been given in grants by the foundation. This foundation is affiliated with some of the nation's foremost pediatric oncology centers, but is NOT part of any other organization. All contributions are tax deductible under the Children's Cancer Foundation 501 (c) (3) tax exempt status. Please visit the website for Children's Cancer Foundation to learn more: http://www.childrenscancerfoundation.org/.
For further information on Saval Foods commitment to the community and leadership in the industry visit http://www.savalfoodservice.com.