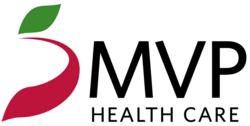 We are thrilled to have Abby help us kick-off the Ultimate Game Changer contest because she is exactly the kind of 'game changer' we had in mind, inspiring us all to be active and engaged in our communities.~ Denise Gonick
Rochester, NY (PRWEB) September 01, 2012
Gold-medal winning Olympian and soccer star Abby Wambach Friday helped MVP Health Care announce the Ultimate Game Changer contest. The contest invites kids age 13 and over and adults in New York and Vermont to nominate someone they feel is making a significant contribution to our local communities.
"We want to celebrate the spirit and initiative that encourages people to devote their time and energy to creating healthier communities through teaching, coaching and volunteering," said Denise Gonick, MVP's President of Operations. "We are thrilled to have Abby help us kick-off the Ultimate Game Changer contest because she is exactly the kind of 'game changer' we had in mind, inspiring us all to be active, engaged in our communities, to work hard and follow our dreams."
Wambach was in her hometown of Rochester Friday, where the City of Rochester and MVP honored her by renaming the main walkway into Sahlen's Stadium "Wambach Way." She and her teammates on the U.S. Women's Soccer team will play Costa Rica before a sold out crowd at the stadium on Saturday.
"I love the idea of recognizing teachers, coaches, kids, all kinds of local role models who see a way to make things better and decide to make a difference," Wambach said.
A "game changer" can be anyone (as long as they are 13 or older) ─ kids, parents, coaches, teachers, grandparents ─ anyone you'd like to recognize as a role model. A game changer might be working quietly in the background or leading out front, but what they have in common is that they see a way to improve things and they take on the challenge of making our communities healthier, better places to live.
People can sign up for updates about the contest at a new website, MVPgamechanger.com. Nominations will be open beginning September 24 and continue through October 22. Starting October 7, visit the contest website to vote and help determine the 10 finalists. Visitors to the site will vote for the ultimate game changer by voting for the nomination they like best. The grand prize winner will be selected from the top 10 by a panel of distinguished judges, including Abby Wambach. All 10 finalists will be invited to the Game Changer Awards Dinner, featuring Wambach and lacrosse legend Gary Gait. The grand prize winner and the person who made the winning nomination will each receive $1,000.
"This is a fun way to say thank you to individuals who inspire us and we hope it will encourage people to get involved in their communities," Gonick said.
No purchase necessary. The MVP Ultimate Game Changer Contest is open to legal residents of New York and Vermont, 13 or older at time of entry. Enter online at http://www.mvpgamechanger.com. A nominator may enter more than one nominee so long as each entry is a separate entry and meets all entry requirements. Subject to complete official rules available at http://www.mvpgamechanger.com. Void where prohibited. Contest ends 10/22/12.
Visit MVPgamechanger.com to find out how to nominate a game changer. Facebook fans can also get contest updates at http://www.facebook.com/generationgo#!/MVPGenerationGo.
###
About MVP Health Care
Founded in 1983, MVP Health Care is a community-focused, not-for-profit health insurer serving members in the states of New York, Vermont and New Hampshire. Through its operating subsidiaries, MVP Health Care provides fully-insured and self-funded employer health benefits plans, dental insurance, and ancillary products, such as flexible-spending accounts, to more than 650,000 members. For more information, visit http://www.mvphealthcare.com.