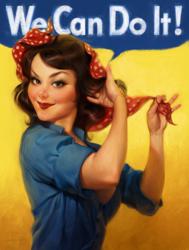 Clarisonic Mia as the "washcloth" of the 21st century
Miami, FL (PRWEB) September 01, 2012
Labor Day is an American federal holiday that celebrates the economic and social contributions of workers. It also symbolizes the end of summer, and companies offer deep discounts, for example, on summer clothing, to make room for fresh fall wardrobes. The beauty consultants understand it as an opportunity for clients to get their favorite top brands in skin care and hair care and an easier way for clients to refresh their beauty products, (the products are delivered right to their door) – all at affordable prices.
A few of the beauty products include hair care treatment kits formulated with Argan oil, a popular sonic skin cleansing system, and coming in just under $10, a refillable perfume spray named Travalo. The beauty consultants feature their favorites.
Macadamia Natural Oil Travel Set is considered the perfect carry-on for a weekend vacation. Everything needed to wash, condition and style hair is includes in the stylized travel bag. It features only Macadamia Natural Oil's best-selling products, including the Healing Oil Treatment. The ingredients in this hair care line are formulated with Macadamia and Argan oil to hydrate, moisturize, and protect all hair types. $18.26
Clarisonic Mia is featured in the sale. It cleanses the face of dirt, oil, and makeup, and is gentle for use every day. The beauty consultants consider the Clarisonic Mia as the "washcloth" of the 21st century because a body brush, sold separately, can be used to cleanse and smooth rough areas like knees, elbows, and feet. "Clients call in very pleased with their systems, affirming that the systems will help you achieve clear and smooth skin", stated Rebecca, lead beauty consultant of the online retailer. $94.99
Travalo Refillable Perfume Spray easy fill system allows you to carry your favorite scent without having to lug around a fragile bottle. It is perfect for travel or simply to carry in your purse. The beauty consultants consider this to be a wise investment! $9.94
Agadir Argan Oil Shampoo & Conditioner Liter Set is formulated with antioxidant-rich Argan oil. The shampoo is sulfate-free making it ideal for color-treated hair. The set is popular among clients because of its gentle cleansing, and moisturizing conditioning. The beauty consultants state it is very popular with clients who suffer from dandruff and other scalp concerns. "The wife of a client called in and stated that her husband has tried every dandruff treatment under the sun, and one day decided to try his wife's shampoo. Since that day his dandruff started clearly diminishing, and now his wife calls in to order for him too!" stated Rebecca.
TheBeautyPlace.com is a leading online retailer of professional beauty products for hair and skin care needs. Find some of the industry's top beauty brands at extremely competitive prices. Hair products offered by TheBeautyPlace.com range from professional flat irons to products for hair loss. Quality skin care products address skin concerns from anti-aging to acne-prone skin.
Follow TheBeautyPlace.com
On Twitter: @TheBeautyPlace
On Facebook: Facebook.com/pages/TheBeautyPlacecom/125435188536?ref=ts
TheBeautyPlace.com Blog: http://www.blog.thebeautyplace.com