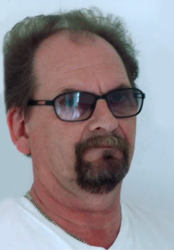 I don't consider myself a lucky guy…15 months after I started I got lucky.
(PRWEB) September 04, 2012
Anders Svensson, 57, from Kristdala, Sweden has recently won $100,000.00 playing an online lottery style sweepstakes called FreeLotto.com. He discovered the website in February of 2011 and quickly became a regular player, submitting his self selected numbers in six daily drawings, seven days a week.
When Svensson received his first prize installment of his $100,000.00 jackpot win, he told the FreeLotto Prize Team, "I don't consider myself a lucky guy…15 months after I started I got lucky." He may not have considered himself lucky but Svensson actually won small cash prizes ten times before he hit the jackpot. He donated the $1.00 prizes to a handful of different charities that participate in FreeLotto's Click2Give program including: ACTION for Child Protection, Cancer Treatment Research Foundation, National Center for Missing and Exploited Children, and Child Welfare Fund International.
Though he hasn't yet decided how he will spend the prize money, Svensson and his three kids, 19 year old triplets, are very excited. "This win isn't going to change anything, really, but me and my children can now spoil ourselves a little more," Svensson said.
Earlier this year another player from Sweden, Johan Wallen, also claimed a $100,000.00 jackpot prize from FreeLotto.
About FreeLotto.com®
Freelotto.com® is the largest online lottery-style sweepstakes website. Since 1999, FreeLotto® has awarded over $96 million in cash and prizes. FreeLotto.com offers players the chance to win cash everyday with the following games: FreeLotto® $1 Million Cash Classic, $10K Fast Cash, $100K Pay Off Your Mortgage, $50K Win A Car, $100K Giveaway and $10 Million FreeLotto® Superbucks. To participate in FreeLotto®, players log onto http://www.FreeLotto.com, and select their numbers for six free games each day for the chance to win over $11,000,000.00. To learn more, visit: http://www.FreeLotto.com.