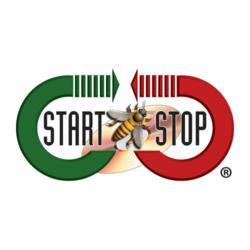 Once our IT person installed the program, right away I was able to use Dragon Medical Practice Edition within my EHR. Using the PowerMic II with the program made dictating my patient-interaction notes very easy to do
Tampa Bay, FL (PRWEB) September 05, 2012
For a single physician medical group like the Lake Wales (FL) Family Practice that sees 350 patients a month, ease and efficiency in managing information are as critical to the health of the practice as patient care. Though government mandates pressured them into converting from paper records to Electronic Health Records (EHR) systems, Dr. James Nelson and the team at Lake Wales Family Practice have been able to manage the transition through the use of valuable speech recognition technology, Nuance's Dragon Medical Practice Edition.
HTH Engineering is now offering an exceptional deal for clients who purchase Dragon Medical Practice Edition plus maintenance to receive a free PowerMic II with their purchase. Users can experience a similar boost in practice efficiency as the Lake Wales Family Practice by acting now.
The Lake Wales Family Practice opted to purchase the Noteworthy EHR system and initially worked with a speech recognition software program that only provided about 95 percent accuracy. To facilitate a more efficient use of their recently adopted Noteworthy program, Dr. Nelson was compelled to purchase Dragon Medical Practice Edition through HTH Engineering, Inc., a Tampa based reseller. With the help of HTH Engineering's expert training and concierge support, Dr. Nelson shared that the implementation process has not only been seamless, but easy. Moreover, Dragon Medical Practice Edition proved to be faster in recognition and capture timing, with 99% accuracy.
"Once our IT person installed the program, right away I was able to use Dragon Medical Practice Edition within my EHR. Using the PowerMic II with the program made dictating my patient-interaction notes very easy to do," shared Dr. Nelson. "I can talk into the system as quick as I would conversationally. From documenting diagnosis codes, differentiations and addendums, basically the charts are done through voice input. It's great."
That increase in efficiency has translated into more time with patients, savings of nearly $15,000 a year in transcription costs, and greater clinician satisfaction for Dr. James A. Nelson and his team of 2 nurses, and 3 administrative staff. Now more than ever, Dr. Nelson is able to maximize his quality time with patients, taking notes through digital dictation, rather than typing the information. With support from one of his practice nurses to provide any additional information, the patient's chart is quickly created or updated.
Thanks to Dragon Medical Practice Edition, the PowerMic II and HTH Engineering, the Lake Wales Family Practice has an information management software system that helps them achieve maximum productivity, work seamlessly within their EHR, save money, and do what they do best: deliver optimum patient care.
HTH Engineering's primary focus has been on sales and training for innovative products designed to increase productivity and efficiency in medical practices and other healthcare environments. As a value added partner for Nuance Communications, specifically the Nuance Healthcare division, HTH Engineering has emerged as a leader in the movement towards computerized patient records for medical practices. They have been recognized as an Elite Dragon Medical Partner, as HTH consistently maintains the highest integrity in sales and support for Dragon Medical Practice Edition.
HTH is a top reseller, selling thousands of Dragon Medical Practice Edition units to date, delivering solid market growth in this healthcare vertical. Their certified engineers on staff continue to work with clients like the Lake Wales Family Practice to ensure product usability success. Designed for medical practices with fewer than 24 physicians, Dragon Medical Practice Edition helps to streamline office processes, increase overall productiveness, and successfully enable physicians to dictate faster than ever before. As the physician speaks, the software can type, open other computer programs and even browse the web.
For more information about Dragon Medical Practice Edition, visit HTH Engineering's website at http://www.startstop.com/dragon.
About HTH Engineering, Inc.
HTH Engineering, Inc., (StartStop.com) is a Tarpon Springs, FL (Tampa Bay)-based company that provides Dragon Medical Speech Recognition and Transcription Solutions to clinics and medical transcriptionists since 1997. HTH Engineering, Inc. has consistently provided the highest performing, innovative and original, lowest cost high-tech solutions for digital dictation and transcription. HTH Engineering, Inc. is a privately held engineering development, manufacturing, and retail company. For more information on HTH Engineering, Inc., call 866-254-0714 toll-free.
# # #